In-Depth Review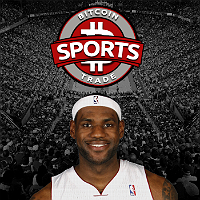 Bitcoin Sports Trade is among the latest additions in the growing domain of Bitcoin sportsbook. However, it quickly gathered popularity and grabbed bettors' attention given that it functions differently than any other sports betting sites. It is a head-to-head bet matching platform, wherein players can take bets that others placed or they can create bets for other players to take. What's even better is that in this modernized Bitcoin sports betting site sets numerous advantages and features no one would ever dare miss.
Unlike other Bitcoin sportsbook, Bitcoin Sports Trade offers no set lines. Instead, players must decide on what they believe will be the total point and whether they think that the player they have chosen will score over or under than the total. Also, they do not have a 'house edge' for the players are not betting against 'the house'. In its place, they collect a service fee of 3.5% that is deducted from the completed bets. Withdrawals, however, are free and payouts are automatically scheduled every hour. On the other hand, Bitcoin deposits on this site can take up to an hour, so bettors are asked to plan accordingly.
What's amazing about Bitcoin Sports Trade is that their sportsbook is for everyone. Even novice sports bettor can be assured to instantly bet and win since they provide video tutorials on significant topics a player must know before kicking off. Everything is explained comprehensively, and for other questions to be answered, players can simply visit their FAQ page. It contains all the necessary information about different aspects, such as basic info about the site, account management, deposit and withdrawal, account, contest rules, affiliate program, misc faq, and how their betting system works.
Of course, since bitcoins are used the primary mode of payment, players can guarantee of a convenient and perky betting experience. Making an account is almost instant and anonymous since the details required are just the email and password. After it has been verified, the player can immediately start and feel the real thrill of action.
When it comes to a state-of-the-art way to enjoy sportsbetting with bitcoins, Bitcoin Sports Trade is definitely worth checking over. With the aforesaid perks and features, bettors can be assured of not only exciting, but rewarding Bitcoin gambling experience.
Related News
Learn about their latest developments, announcements, and new products in the related news articles below.