In-Depth Review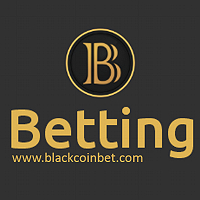 Blackcoinbet is a simple betting platform that is designed specifically for Blackcoin, another alternative cryptocurrency, users who wish to bet on the 2014 FIFA World Cup matches. It highlights simplicity and transparency, guaranteeing a user-friendly system that is both rewarding and entertaining.
Unlike Bitcoin sports betting sites, Blackcoinbet employs a straightforward betting structure, giving only three options to wager on: a home country win, an away country win, or a draw. This means that you will only have to predict which country will score more goals or if you believe that the game will end in a draw.
Placing a bet on a desired option is very easy. More, multiple bets are accepted. However, it should be noted that multiple bets can only be done through multiple transactions, so one bet is allowed per transaction.
Betting on any of the options entails the simple act of sending blackcoins to the designated address for each option, provided that the bet falls within the acceptable range of at least 10 BC and at most 1,000 BC. Meanwhile, bet amounts that fail to meet such parameters will be returned to the wallet address with a 5% deduction fee.
Take note, however, that all incoming bets for the match will not be accepted anymore once it has started. The good thing about this, though, is that Blackcoinbet is punctual in sending out the payouts. In fact, as soon as the match finishes, expect to receive your winnings. However, matches that take place late at night will pay out players the next day.
When it comes to the corresponding payouts, however, this gambling site does not have fixed odds. Instead, it relies on the projected return on investment (ROI), which is based on the total amount of bets placed for a match.
To calculate for the return percentage, all coins wagered on the losing team or draw will compose the prize pot, where 5% will be deducted and counted as the site's revenue. Then the remaining pot will be fairly distributed among all bettors who have chosen the winning team. Therefore, the more bettors who lose and the fewer the winners are result in higher payouts.
For clarity and transparency, on the other hand, this gambling site allows all transactions to be viewed for each match. This is absolutely one of its best features because all players can even verify if the payouts have already been transferred to the winning wallet addresses. This also eliminates the need for an account, which further emphasizes simplicity.
Indeed, if you are a Blackcoin user, make sure to experience the thrills of betting on your preferred team in the FIFA World Cup. With its easy-to-use betting interface and affordable bet amounts, you are guaranteed to have fun all throughout. Unfortunately, it looks like Blackcoinbet is only here to stay until the end of the World Cup.
Related News
Learn about their latest developments, announcements, and new products in the related news articles below.