In-Depth Review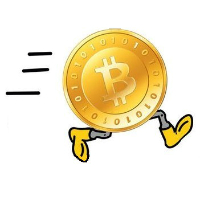 "Race your Bitcoins!" This label used by CoinRun will surely awaken your curiosity; hence, be encouraged to know what they offer in their site. More than that, upon seeing the site's name, you may take its meaning figuratively but you will be amazed as it is actually literal, in this site you make the coins run and the fastest to reach the finish line wins and bags amounts of bitcoins.
CoinRun offers bitcoin racing game. In every race, ten players are needed. Each player will bet amounts of bitcoins for the pot and this will be the coin that will run for him. The race will stop and result will be seen once the first bitcoin reaches the finish line. The player who has the fastest bitcoin wins and gets the largest part of the pool. On the other hand, the slowest will get the smallest part. Since it is a bitcoin site, the only payment method accepted here is bitcoins and the only language offered is English. Read about buying bitcoins.
To start the bitcoin race at CoinRun, you just have to follow very simple steps. All you need to do is send 0.01 BTC to the wallet address provided in the right side of their site or just simply scan the QR Code. After that, you have to wait for your payment to be confirmed and your precious coins will take part in the next race. Take note that you have to make sure that the address you used to send bitcoins can receive payments. The examples of compatible wallets are Bitcoin-Qt, My Wallet, and MultiBit, shared wallets like Mt.Gox are not compatible so better not use them as you will not receive your earnings.
CoinRun also offers a good pay-out since the house edge is only 1%. If you have the fastest coin in the race, you will have the 18% of the pot and that corresponds to 78.2% of your bet and the chance to win more than what you paid is 50%. In addition to that, your winnings will be immediately sent to your wallet 15 minutes after your last game.
When it comes to graphics, this site offers an average one. The typical solid white backdrop is used to make the information they want to present appear neat and readable. However, when it comes to the game platform, it may not be helpful that it is small; hence, it cannot be noticed easily.  Sure it is good as it really shows the race from the start up to finish, but it will be a way better if they made it bigger. This Bitcoin gambling site also has a customer support wherein you need to fill-out a contact form with your email address so they can send your reply to you and of course, your message.
CoinRun is a cool Bitcoin online gambling site as it offers an extraordinary bitcoin game. More than that, its fast and easy way to get started and transactions will surely provide a fun bitcoin run.
Related News
Learn about their latest developments, announcements, and new products in the related news articles below.