In-Depth Review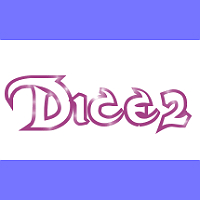 Players have discovered the most exciting way to play dice – rolling it with bitcoins. No wonder Bitcoin dice sites are found in every corner of the internet. With a great demand to play this bitcoin game, more and more bitcoin-powered dice platforms are established. One of these sites is Dice2 – a portal that offers an easy bitcoin dice on all your devices.
Dice2 is just new in the bitcoin betting industry that's why being hesitant to take a step forward is understandable. Let it be clear though that this site has not received any complaints or negative comments. In fact, it has received positive reception because of the following features:
Earn Free Coins then Roll!
One of the highlights that made Dice2 exceptional is the fact that it gives free Bitcoins to its players. You can definitely start playing without depositing. All you have to do is to click the 'Free Bitcoin' link. After that, your main task is to enter the Captcha codes correctly to get some bitcoins. Once you have acquired enough amounts, you can definitely use what you have earned in playing their dice game.
Mobile-Friendly
This bitcoin betting site is built with HTML5 technology; hence, you can definitely roll their dice and win nice in your mobile device or android gadget. This feature will sure give you limitless opportunities of winning anytime and anywhere.
Play any way you want
Just like most popular dice sites, this bitcoin dice platforms give you total control on how would you want to play your dice game. You can sure pick your own odds of winning, roll 'hi' or 'lo', and even use the auto rolling feature for a fast-paced gaming experience. On the other hand, they also offer an on-site chat room so you can get in touch with other players to socialize and ask questions.
Provably Fair 
Dice2 offers Provably Fair gaming. With this, you can be assured that the result of your games is authentic and valid. How? They show their gaming hashes publicly which you can use to see the integrity of the winning numbers or position.
1% House Edge
Compared to other dice sites, Dice2 offers a low house edge with only 1%. It is a must-seize opportunity since every time you play, you have great probability of winning. When you play the 50% game and win, you will receive 1.98 times your wager as the payout.
Dice2 is another good bitcoin dice site. From its features up to the loyal bases of players it has, you are guaranteed to have a mighty fine roll with their dice game. Never waste your time looking for a way to earn bitcoins easily and quickly with this dice site at your doorstep. Get the most of this Bitcoin gambling platform now! Know more about Dice2.
Related News
Learn about their latest developments, announcements, and new products in the related news articles below.