In-Depth Review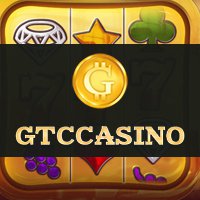 GTC Casino is not your average Bitcoin gambling platform. Founded in 2014, this brand offers a different take on gambling online by prioritizing another cryptocurrency over the more popular Bitcoin. In fact, it is primarily designed for Golden Towns Coin (GTC), thus the name.
This website is only available in English; nevertheless, it is open to global players, including those from the US. With a wide market reach, it is absolutely possible for it to find both Golden Towns Coin and Bitcoin customers that will patronize the brand. However, before it achieves that, it needs to finalize certain elements on its platform first.
On the GTC Casino homepage, four Bitcoin gambling games are posted: slot machines, craps, poker, and roulette. However, only two of these are working as of writing this review, and those are the slots and the roulette games. Either of the two digital currencies can be used by simply switching from GTC to BTC and vice versa, which may need some getting used to because the initial currency will be in GTC.
Since announcements about the launching of the other two games on the website are yet to be done, it is best to focus on the games that actually work so far.
When it comes to its slot game, it certainly is not the best when compared with its counterparts in the Bitcoin gambling market. However, since it primarily caters for Golden Towns Coin bettors, it deserves some credit.
The game is a three-reel slot, which is reminiscent of the vintage slot machines minus the bulky hardware. It is a good thing also that this slot comes with three pay lines compared to only one line that is common in three-reel slot games. It comes with a variety of symbols too—the typical ones like lemon, cherries, dice, and the 7 symbol—as well as a total of 15 winning combinations with corresponding multipliers.
Fans of the slot machines will not have too many problems with this one, but those who fancy the five-reel video slots that bank on high-quality graphics may be better off playing in another casino.
Meanwhile, its roulette game is based on the European roulette, which is already a plus. It is provably fair, and it even includes a social section where players can engage in small talks with their fellow roulette aficionados. However, there is a major aspect that can make or break this casino—at least its roulette game.
While the game features a complete roulette table, the roulette wheel is too slow when it spins. GTC Casino should seriously improve this part if it wishes to invite more players through the roulette game.
On a different note, this Golden Towns Coin and Bitcoin gambling website features an option to invest in the brand. By becoming a shareholder, you have to buy shares in order to receive your piece of the profit. 0.001 GTC/share will be given to the shareholders once the house winnings reach 100 gold. Investors will receive 0.00001 BTC/share as soon as 1 BTC is reached.
Currently, the current fund raised amounts to 93.6252 GTC or 0.707133 BTC.
Overall, GTC Casino has a lot of potential to become a successful cryptocurrency brand, but it may need some extra push if it wants to penetrate the Bitcoin casino market. The games must be finalized while it will be better to find some bonuses and promotions offered. With some improvements here and there, this brand may not only be a hit among GTC bettors.
Related News
Learn about their latest developments, announcements, and new products in the related news articles below.