In-Depth Review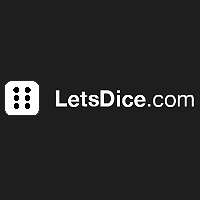 There is another reason to get addicted in playing the most innovative dice game – Lets Dice. Though new in the Bitcoin gambling industry, it has created a blast among Bitcoin dice enthusiasts due to the 'enhanced user experience' it offers. Like Just-Dice and Satoshi Dice, it provides both on-and-off block chain betting; hence, convenience along with other outstanding features is given.
Lets Dice accepts only Bitcoin as the main mode of payment while it supports several languages aside from English such as Chinese, Russian, and Spanish. The only game offered in their gaming platform is bitcoin dice but they have assured that there are more exciting bitcoin games to come. As what they have claimed, their dice game 'shares the same basics as other dice games' but they have packed it with numerous improvements such as built-in martingale scripts, mobile and tablet device compatibility, and many more.
There are three modes offered in their bitcoin dice game, the manual, auto, and simple mode. Each of these offers distinct features on how you would want to enjoy your dice game, specific, prompt, or the classic way. You will never have a hard time knowing the 'hows' of playing these games as the instructions are clearly presented in their 'how to play Lets Dice page'.
To get started at Lets Dice, first thing you have to accomplish is to register. Though this is done automatically, you have to later customize your username and add two-factor authentication to assure maximum security. Then, you can make a bitcoin deposit in your account. A unique bitcoin address will be found at the Deposit/Withdrawal page where you will send the amount of bitcoins you want to fund your account. It includes a transaction fee of 0.0005 BTC with 0-confirmation needed.
One of the highlights that this bitcoin dice site boasts of is its multi-lingual chat rooms. You can have the chance to get connected to other players to share your thoughts, ask questions, or even gain strategies in different languages offered. Just click on the country flags and you can now switch to different language chatrooms.
The house edge of this bitcoin betting site is 1.98%. 1% of it will go to the profit, 0.5% to the referral bonuses, and the remaining 0.48% will be added to the jackpot.  On the other hand, transparency and fairness will never be a problem as Lets Dice provides the bet details and site analytics publicly.
With a maximum win of 100 BTC, you will sure turn to a big time in no time with Lets Dice. With all of these advantageous offers, you will sure have fun in playing bitcoin dice the way you want it. In fact, there are so many offers you have to discover at this bitcoin gambling site, to get the most of these,read more about Lets Dice.
Related News
Learn about their latest developments, announcements, and new products in the related news articles below.