In-Depth Review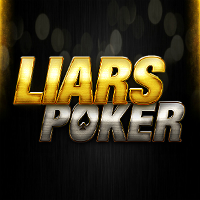 The first time you witness the domain of Liars Poker, there is one thing you would definitely say, 'There are many reasons here to play.' You might be asking why? Well, the answer is as simple as all of the great highlights they are offering are perfectly enumerated for you to stay and most definitely try the wonders of their Bitcoin Poker.
Liars Poker mentioned eight main features in particular such as 'Anonymous & Registered Play Available', 'Strategy & Skill Based Game', 'Player vs. Player 'PvP' Based Game', Fast Withdrawals and Deposits, 'Provably Fair', 'Games are encrypted with SSL', and above all, it is 'Competitive & Addictive'. With these captivating features, it is a must to make sure that these are all true and will be experienced once you joined and played in this Bitcoin poker site.
The Poker game offered at Liars Poker actually far from the typical poker game. In this bitcoin game, every player is given 10 random numbers between zero and nine. Your main goal is to create the highest statement that will not exceed the total between the players. In this game, the lowest is zero and the highest is nine. Good thing about this site is while you are waiting for an available poker game in the lobby; you can play and win in their Hi-Lo Mini-game. On the other hand, this site utilizes only bitcoins and English is the only language supported. The house rake of this bitcoin poker site is 2.9%.
To get ready to play at Liars Poker, you have to options to choose from, either to opt for an 'Anonymous Play' or 'Registered Play'. Benefits of both options are given to help you decide. With 'Anonymous Play', there is absolutely no information required; hence, you can play the games anonymously and faster plus the fact that there will be no traceability. On the other hand, if you chose the 'Registered Play', you can have more spectacular boons like notifications on Bonus and JackPot, announcement on new games, longer BTC balance, as well as entry into Monthly drawings. Hence, it is a smart choice to opt for the latter.
For registration to get done with this Bitcoin online gambling brand, all you have to do is provide you username, email address, and password, then, click the 'Sign Up' button. Just take note that the password you will enter must be between 6 to 16 characters, contain lowercase and uppercase letters, with numeric digits and special characters. After this, you are ready to win and play at Liars Poker.
Adding funds to your account, as promised, is fast and simple. You just have to send the amount of bitcoin to the wallet address they have generated. This process usually takes between 5 to 20 minutes and requires 1 confirmation before your balance gets updated. On the other side, 2 confirmations are needed before you can withdraw your winnings.
If you want an extraordinary Bitcoin Poker experience, Liars Poker is sure for you. Aside from its finest poker wonders offered, you are certainly sure that they are not lying about the spectrum of highlights provided. Want to see and experience this for yourself? Read more about Liars Poker here.
Related News
Learn about their latest developments, announcements, and new products in the related news articles below.