In-Depth Review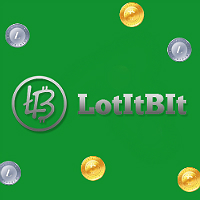 Bitcoin Lottery is one of the most popular industries online. Players keep pushing their luck on this game since in just one fortunate hit; they can bring home a life-changing win. No wonder Bitcoin-powered lottery sites keep on burgeoning and one of the most talked about is LotitBit. It is a feature-packed Bitcoin gambling platform that offers an incredible lottery game, providing everyone a chance to win big at the same time, full gaming experience.
One of the key features of LotitBit is their offered winning probability, which is higher than any traditional lottery site. With their unique formula, it is definitely possible to get a larger chance of winnings and payouts compared to other competing brands. What's even better is that purchased tickets can play many times with every new rate, giving the players a unique possibility to win the jackpot.
To get started, there's no need to register. Players just have to purchase bitcoins by sending their payments to the wallet address provided. Every 0.001 BTC is equivalent to one ticket, and of course, having multiple tickets is advantageous to relish more winning opportunities. On the other hand, playing the lottery game is definitely fast and simple. In fact, even new players can instantly join the game and win since everything they have to know about the game like rules, system, how to play, and others are comprehensively given.
LotitBit ensured fairness by showing the ID transactions of all rates as well as ID of winning transaction in public. This way, players can independently check the honesty of the draw and of course, the integrity of the winning results. Definitely, since bitcoins are used, players can expect easy and speedy remittances. In fact, they can buy lottery tickets in just 10 minutes with bitcoins and even receive payouts instantly.
Furthermore, their gaming platform is responsive and smooth, so everyone will never experience any hassles when playing lottery with bitcoins in their domain. They also support English and Russian languages, while players can certainly go to their FAQ page for questions and for more details, they can be contacted via email.
LotitBit is definitely a state-of-the-art Bitcoin lottery site; players must try their hands on. With the quality features they offer, an enjoyable and profitable gaming experience is absolutely assured.
Related News
Learn about their latest developments, announcements, and new products in the related news articles below.