In-Depth Review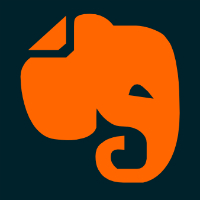 Fans of Bitcoin betting now have a new gambling site to play at. Thanks to the great selection of Bitcoin games, attractive design, and lots more of excellent features and services offered, Phambit is able to invite many bettors who are in search for a fresh way to have fun and win more payouts in the world of Bitcoin online gambling. Therefore, those players who are excited to get a first-hand betting experience with this site should create a free account now and begin wagering on all its featured games.
Phambit definitely knows the games that would really interest Bitcoin bettors. By offering Bitcoin dice, lottery, and wheel of fortune, it manages to cater for a wide range of players, who yearn for distinct game features but share the common goal of winning payouts. What is even better is that these games have betting interfaces that are well-designed. Not only do they look clutter-free and simple, the gaming interfaces of all three Bitcoin casino games are filled with attractive colors and boast of an effective layout that gives an exceptional betting experience.
In addition to the betting interface of the games, the mechanics of each Bitcoin game are also easy to follow. As a matter of fact, the betting rules are simple and common, making it easy even for novice bettors to play several rounds of each game.
When it comes to playing the lottery, bettors must pick six numbers for each ticket and wait for the lucky numbers to be drawn. If not all chosen numbers are drawn, players will still be paid for every lucky number they hit. Meanwhile, the wheel of fortune involves a wheel that can increase the bet five times while the dice game employs the basic Roll Hi/Roll Lo concept.
To make these games even better, Phambit made them provably fair. This means that the results generated for every round are random and are free from any manipulation from the house or other parties. This also enables players to check the fairness of each game outcome by simply following easy verification steps. With the addition of provably fair gambling, Bitcoin bettors can be confident that they are not cheated in any possible way.
In addition to all this, transferring funds in this Bitcoin gambling site is fast, easy, and safe. In fact, depositing bitcoins can be done in a snap by simply sending amounts to the provided receiving wallet address or by scanning the QR code. However, when it comes to withdrawing funds, players must be reminded that a fee of 0.001 BTC will be deducted from every requested cash out. Likewise, deposits must reach six or more confirmations first in order for the withdrawals to be processed, which may take 12 hours.
By combining all these features together, Phambit succeeds in creating a fun-filled and highly rewarding Bitcoin betting that is open for all kinds of bettors from different parts of the world.
Related News
Learn about their latest developments, announcements, and new products in the related news articles below.