In-Depth Review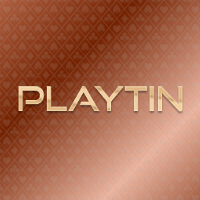 PlayTin is definitely a bitcoin casino that is candid in all its glory. At the moment you have entered their site, all of the information and details they offer are given right before your eyes. Compared to any other Bitcoin casino, they offer more varied and diverse bitcoin games. They  have Bitter Lemon, Jacks Or Better, Let it Ride, Red and Blue, Easy Hold'em, Keno, Red Dog, as well as Roulette. Furthermore, in this bitcoin site, English is the only language offered.
In terms of payment method, PlayTin absolutely accepts bitcoins and litecoins. You may be asking what litecoins are. Just like bitcoins, they are crypto currency but claimed to have improved features than bitcoins. Other than the two, no other payment method is accepted.
This site also based on HTML 5 so there is no need for downloads plug-ins, or flash. The only thing you need to enjoy the games in this bitcoin site is your browser.
Just like any other Bitcoin sites, PlayTin offers a referral program. By referring other players to this site you can be rewarded up to 25% of the house edge based on all the bets of the players you have referred. Your referred accounts will continuously give earnings to you as there is no limit in terms of how much you can earn. .
There are three main ways on how to get started with this site. First is the quick account. With this, you can easily register by just a click and you can already play their games all you want using that quick account. All you need to do is to bookmark the URL because once you have lost your URL, it is already impossible to access your account again. Second option is the normal account. Here, just like in a typical online casino, you have to fill-in a form. However, this form does not require you to give personal details. All you need is a username and a password. After filling in the form, you must read their terms of service, if you definitely agreed to what is written there. Then you can now click the "register" button. Third but definitely not the least option is the Skip Registration where in you can login using your Google or Persona account or by just entering your bitcoin wallet address in the login page.
PlayTin's graphic design can be described by two adjectives, plain and simple. The shades of light green being used as the backdrop for the details available is okay as you can clearly read the information they have given. However, the combination of the much darker green and brown as a main backdrop can be overpowering to the eye.
Provided information is the main aspect this site is lacking. You can barely find information like something about their site, how to play the games, frequently asked questions and others that can definitely help players.
Good thing about PlayTin is that they provide training mode to the players. You can try the game for free to know the rules and find strategies. If you are ready, you can change mode to play for bitcoins or litecoins. For more information on bitcoin betting, don't hesitate to visit our Bitcoin betting page.
PlayTin can be considered an average bitcoin casino. However, it still offers a quality experience through the diversity of its bitcoin games that most of the players would definitely love. You want to try various games it offers? Read more about PlayTin here!
Related News
Learn about their latest developments, announcements, and new products in the related news articles below.