In-Depth Review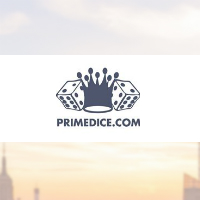 Dice, gravity, and bitcoins are the main things where the bitcoin gambling site PrimeDice starts and ends. Upon entering their domain, a foreshadowing of walking in the clouds when you roll their dice and win bitcoins is sure to welcome you.
As what the name suggests, PrimeDice offers only one bitcoin game: rolling the dice. More than that, it also accepts only one payment method which is bitcoin and offers only one language which is English.
However, even though PrimeDice at first sight offers so little compared to other bitcoin gambling sites, it has astonishing features that made sure to make this site great.
First amazing feature they are offering to attract clients is their 1% house edge and they also claimed that it is the lowest house edge among any decent Bitcoin online gambling sites.
Second thing they have is the easy and instant transactions. In terms of depositing, all you have to do is send amounts of bitcoins in the unique wallet address they will be providing. Good thing about it is that they have no minimum bet as according to them; they want to give the experience of playing in their site regardless the amount of their risks.
On the other hand, their current maximum bet is 5 BTC and based on their site, this limit will slowly increase in over time. As soon as you deposit, you can already play as they accept 0 confirmation deposits.
When it comes to cash-out, it is almost instant. But then, you must take note that before you cash-out, your initial deposit must first reach 1 confirmation (0-5 BTC) before your transaction will be processed.
To get started with PrimeDice, they have provided three simple steps. First is that you must enter your desired payout address. They are going to use this address to send your earnings to if you win. Second is to deposit to the unique bitcoin address they will be providing. And last is to roll their dice and can certainly cash-out in a short period of time when you are ready.
In terms of graphics, this Bitcoin gambling site provides a good one. The use of color blue is relaxing to the eye and can also stimulate the player's interests to join and roll their dice. More than that, for sure, you are expecting to see the actual rolling of the dice; however, in this bitcoin site you will not see one, only the percentage that will tell you if won or not. But this is easily compensated by their transparency as they have the verification and integrity page where you can see how the operation works.
PrimeDice is a good bitcoin gambling site. It provides unique features like lowest house edge, no confirmation deposits, as well as easy way to get started. Moreover, only three things must be put in consideration: dice, gravity, and bitcoins. Read here to know more about PrimeDice.
Related News
Learn about their latest developments, announcements, and new products in the related news articles below.