In-Depth Review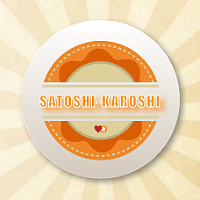 Upon entering the domain of Satoshi Karoshi, the bitcoin games they are offering are already highlighted in a short slide show that will tell you all about them. Compared to other bitcoin gambling sites, this site offers a bit unique bitcoin games. It actually provides two, minesweeper and scratch ticket which has two varieties, the High Five and Coinichiwa. This site also utilizes bitcoins; thus, knowing more about Bitcoin gambling is quite essential.
In Satoshi Karoshi's minesweeper, you are free to choose the grid size you want to play. You have to walk through the minefields by clicking a square per row; however, you must make a safe choice not choose one with a landmine. Every safe square you land on has a corresponding earning which you can cash out anytime. But then, if you want to earn more you must proceed to the next rows, but if land on a mine, all of your earnings are gone. The minimum bet is 0.001 BTC and the maximum is 1 BTC; however, they also offer a free play. On the other hand, in their scratch tickets, you just have to get three identical prize amounts in one scratch ticket to win. In High Five, you can win up to 5 BTC where each ticket is worth 0.02 BTC and 30 BTC in Coinichiwa; however, the price of the ticket is not given.
Since it is a Bitcoin gambling site, the only payment method accepted here is bitcoins. Furthermore, it provides five languages: English, Spanish, German, Slovak, and Czech.
To start playing in Satoshi Karoshi, you have two options; either make an anonymous account or a regular account. In you opted for the first one, you will be given a secret link and bookmark it so you can access your account. However, if you lose your url, you will not be able to access your account again. If you do not want this to happen, you can always switch to regular account. You just have to give your username, password, and email address, the latter is optional but it is an advantage just in case you forgot your password.
To deposit, you just have to send any amounts of bitcoins to the wallet address they will be providing within 4 hours. When it comes to withdrawal, there is a transaction fee of 0.0005 BTC so you need to have a fund higher than that to withdraw. In addition, they also provide customer support via email if you have questions and queries.
Satoshi Karoshi also provides incredible graphics. The use of colors white and orange as backdrops is enough to create a neat yet lively ambiance. The slide show they have provided is really helpful as contains all the necessary information you have to know about their games. More than that, their games' platforms are great.
Satoshi Karoshi is indeed an astonishing bitcoin gambling site. It offers two exciting games, varieties of languages, easy way to get started, and marvelous graphics. For sure you want to try their minesweeper and scratch ticket. Read more about Satoshi Karoshi here.
Related News
Learn about their latest developments, announcements, and new products in the related news articles below.