In-Depth Review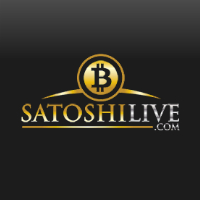 SatoshiLive, the world's first online live bitcoin casino, is now up to give you great winnings you have been aiming for. Yes, you can now play your favorite casino games in real time, on camera with bitcoins. With this, you can assure that the results of your games are certainly authentic and valid as it is presented right before your two naked eyes.
There are three exciting casino games offered at SatoshiLive which you can enjoy with bitcoins, Roulette, Blackjack, and Baccarat. These Bitcoin casino games are played with live dealers in live tables with live bets. Hence, it provides much thrill and authentic experience in playing compared to other Bitcoin gambling sites where you are dealing with a machine. In addition, the primary payment method accepted here is no other than bitcoins which English is the only language currently supported.
One of the greatest advantages you can get if you opt to trade with this bitcoin casino is reliability and fairness. Since you are dealing with real people and playing casino games in real time and place, the results you are getting are not just based on RNG (Random Number Generator) software. Hence, authenticity of the results is affirmed as it is revealed and proved to be true in front of you.
Starting to play and win at SatoshiLive is certainly a piece of cake. All you need to do is make an account and deposit bitcoins in it. 100% anonymity is still assured as the only details required for you to provide are limited to just your username, email address, and password.
If you are done with this step and your account has been finally created, next step to get completed is depositing bitcoins. Since bitcoin is known to only provide convenience, all you have to do is send the amount you wish to fund your account in the wallet address they have provided. In just a matter of few minutes, it will be credited to your account and will be more that available to bet in any of the bitcoin games they offer.
Moreover, SatoshiLive's gaming platform is powered by 'industry leading proprietary streaming video technology', as what they have claimed. This has been built to support this bitcoin betting site's live casino gaming environment. And one amazing thing about its gaming platform is the fact that it is based on both Flash and HTML5 technology. Also, it can be run on any smartphone, tablet computer, browser, or even to a Smart TV.
With SatoshiLive, you can just keep calm and enjoy every moment of playing with your favorite bitcoin casino games. Being the first ever live Bitcoin casino, you can ensure of fairness and authenticity in all their glory by playing in this gaming platform. Hence, seize this thrilling opportunity! Get started and start playing with bitcoins at SatoshiLive now!
Related News
Learn about their latest developments, announcements, and new products in the related news articles below.