In-Depth Review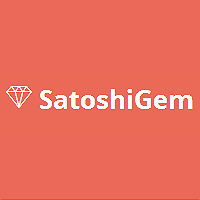 With the popularity of puzzle matching games in mobile and social games, the online gambling world now welcomes SatoshiGem, a Bitcoin gambling site that recreates the fun and exciting concept of matching gems of similar colors to generate more points and win.
What is strikingly unique about this game, however, is that it employs the player vs player concept, making the gambling experience more thrilling and suspense. Thus, casino bettors who are craving for new ways to wager their bitcoins will absolutely take pleasure from playing every round of this game, especially that its betting interface is user-friendly and highlights the use of vibrant colors for more visual appeal.
Starting a game of SatoshiGem is simple enough for even novice players to accomplish. Nevertheless, it is still important to learn about the basic rules to guarantee a profitable, remarkable finish in each round. That is why it is such an advantage for all bettors that this site offers clear and detailed instructions on how the game is and should be played. Through this, players will be guided accordingly, and therefore, will avoid losing bitcoins in the long run.
Online bettors have numerous options on how they wish to play on this site. They can either place their bets on single games or in tournaments. However, only the single games are currently available, but the tournaments have been announced to be rolled out soon.
Under the Single game tab, players will have the option to either practice against the AI or use their bitcoins and other digital currencies to play Beginner, Easy, Medium, Hard games. Each category posts the amount they will receive and lose, making the selection process more organized. By simply choosing one game, it instantly initiates a match against another user from anywhere in the world. Be advised, however, that the winner gets 190% of paid fee, so bettors must stretch their muscles and use their skills to beat their opponents.
Before being able to play on SatoshiGem, though, players must make a deposit. However, instead of just using bitcoins to fund the account, bettors can use an array of alternative currencies, including Dogecoin, Earthcoin, and Litecoin. A specific wallet address for each virtual currency is provided on the deposit page of the betting site.
Meanwhile, when it comes to withdrawing funds, Bitcoin users must be advised that a minimum cash out of 0.0002 BTC is required along with a 0.0001 BTC transaction fee. Withdrawals to be made in other cyrptocurrencies also include a fee and a required minimum amount to be withdrawn.
Furthermore, security is always important in just about every Bitcoin online gambling site. Thus, SatoshiGem is proud to announce that the funds of its players are kept in a cold, offline storage, which is only accessed and activated for a short time for withdrawal purposes.
Indeed, this innovative and addictive Bitcoin puzzle game will absolutely turn every bettor's gaming sessions to a thrilling and enjoyable adventure through winning more gems and bitcoins.
Related News
Learn about their latest developments, announcements, and new products in the related news articles below.