In-Depth Review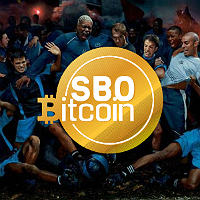 UPDATE: SboBitcoin has rebranded and now operates as OLE Bitcoin. Please be advised that you can experience the services outlined here on its new website, where improved services are currently offered.
 ****
There is no stopping Bitcoin betting from taking over the world, which explains its strong potential to dominate the online gambling scene even in Southeast Asia. In fact, SBoBitcoin, a Bitcoin gaming provider, has rolled out the amazing and lucrative world of Bitcoin betting to Asian markets in Hong Kong and Singapore. Through this, residents in these nations are given full access to a variety of sports, casino games, and poker rooms, where they can have so much fun and earn numerous chances to score big profits.
By simply creating an account in SBoBitcoin, residents in the Southeast Asian region become entitled to wager on multitude sporting events as well as casino and poker games. However, besides gaining access to international bookmakers and casinos online, bettors are also given the ability to enjoy sports and casino games in the local scene through the Asian bookmakers and online casino. As a result, Bitcoin bettors are presented with numerous opportunities to experience sheer excitement and numerous ways to hit more winnings through Bitcoin sports betting and casino gaming.
However, it is an open secret that the Bitcoin value constantly fluctuates in the market on a daily basis, which can be quite fearsome for certain individuals, especially players using bitcoins as their wager for the first time. Therefore, it will be such a relief to know that the bettors' interests are absolutely protected by this gaming provider from the fluctuating Bitcoin value in the market.
SBoBitcoin has devised a way to ensure bettors that they will receive fair winnings by adopting the same exchange rate for the deposit and withdrawal processes. Therefore, even if the Bitcoin value reaches an all-time low, the cash outs will not be affected as long as the exchange rate used during the deposits are relatively high. This makes betting with bitcoins safer and more reliable.
Another great feature Hong Kong and Singapore casino players will definitely love are the lucrative promotions offered. For new players, a 10% first-time deposit awaits them while several more bonus deals and rewards will be up for grabs in the long run. Through these attractive promotions, avid sports bettors and casino enthusiasts are guaranteed to collect more profits.
While the whole gambling experience appears to be already well taken care of by this Bitcoin gaming provider, online players are bound to benefit more from the relevant news featured on the site. These news articles headline significant events about Bitcoin and the latest developments that surround this popular digital currency. Moreover, bettors will find sports news that details the recent changes and happenings to certain teams and athletes in the local and international sporting arenas.
Through SBoBitcoin, avid Bitcoin bettors in Hong Kong and Singapore are guaranteed to have a great experience betting on their favorite sports, playing different casino games, and winning in poker rooms. With the quality of services and enjoyment offered, indeed, there is no reason for this Bitcoin gambling provider to not succeed in the Asian markets.
Related News
Learn about their latest developments, announcements, and new products in the related news articles below.