In-Depth Review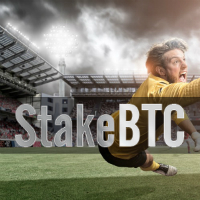 Having a lot of options is always a good thing, especially when it comes to betting online. Therefore, avid players will absolutely enjoy wagering on their favorite sports and casino games in StakeBTC.
This gambling site offers players all over the world endless ways to have fun playing and winning through its prime-quality sportsbook and casino. What is even better is that it does not only support payments done in bitcoins but also in litecoins. You can always know more about Bitcoin gambling and Litecoin gambling to get an edge. With the integration of these two digital currencies, sports bettors and casino enthusiasts are guaranteed to boost their bankroll and their wallets in just a short time.
The StakeBTC Sportsbook offers an extensive list of sporting events that can be wagered on including Soccer, Basketball, Football, Hockey, Tennis, and contact sports like MMA and Boxing.  Bettors can even choose various local and international leagues and matches. Moreover, due to the fact that US residents can now engage in online sports betting with bitcoins, players can also bet on their favorite NCAA basketball teams.
Aside from the wide array of sports, its sportsbook also offers a seamless way to wager on its user-friendly and responsive interface. Novice bettors will have a quicker time adapting and learning how to place their wagers in a snap and, therefore, have more time to enjoy.
Meanwhile, the StakeBTC Casino provides avid players with a huge selection of games that will certainly give them a great time. Bettors have chances of scoring large profits by simply playing Bitcoin blackjack, Roulette, Poker, Slots, Baccarat, Video Poker, Keno, Bingo, and a whole lot more. With great graphics, design, and gameplay, Bitcoin and Litecoin bettors will definitely come back for more casino action.
In order to begin enjoying what this gambling site has to offer, all bettors are required to create first an account. Players will be asked to provide a username, a password, and a valid and working email address. However, everyone concerned must take note that the account is solely for contact information and email purposes. Upon signing up, though, players must visit live chat to get their login details for the gaming interface, which can only be accessed once their Bitcoin deposit is verified.
There should not be any worry about the deposit process and even cashing out, though. This gambling site ensures all its customers that both deposits and withdrawals are processed within minutes. In fact, transact through the live chat and the processes are completed instantly. Meanwhile, should the live chat feature be unavailable, withdrawals done through email will be processed in just a few minutes.
The great thing about signing up now and regularly reloading accounts is the 25% bonus players will receive upon depositing at least 2 BTC. Therefore, bettors must see to it to never miss a day without wagering in the sportsbook and casino to make the most of the chances of winning big in StakeBTC.
Related News
Learn about their latest developments, announcements, and new products in the related news articles below.