Basics of Texas Holdem

Learning the fundamentals of Texas Holdem only now may seem a little odd at this point, but it's always better to do it now than to waste your bankroll and actually waste chances to win.
Bitcoin Texas Holdem uses a single 52-card deck, with all of the cards count as its poker value. Expect other players to sit on the same table, which has a dealer. Every player gets to have their turn to place a small blind bet and a big blind bet in every round. You'll be dealt two cards, as well as the other players on the table and the first round of betting begins.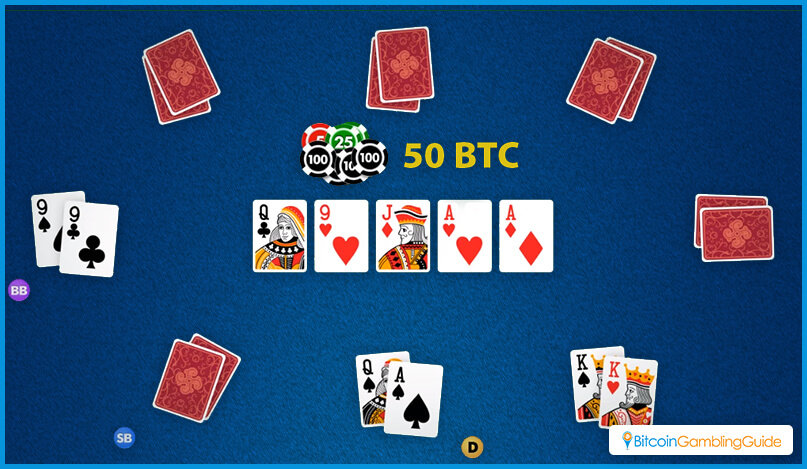 This is when your decision-making skills are needed. Would you check, raise, bet, or fold? Whether you want to continue in the round or not, it's totally up to you. But finding every turn to be a challenge to decide which action to take shouldn't be the case. This explains the importance of mastering some strategies to help you win in poker.
Texas Holdem strategies
There isn't a foolproof poker strategy. Every single strategy that you can learn all depends on the best moves you make based on the performance of your opponents. And add to that a bit of luck. Since you don't necessarily need to learn how to give a poker face when playing poker online, you must, however, develop quick thinking and effective techniques to at least limit your losses.
You can start by knowing the different poker hands by heart then gradually go deeper into the different starting hands and how they can dictate how long you'll stay in the game. Where you're seated at the table is another factor that you should never overlook.
Everything is connected when playing Bitcoin poker, and this you must always understand. Knowing the poker hands alone won't get you anywhere. The same goes for mastering only one strategy. Keep in mind that you must always consider your opponents' moves in choosing which strategies you'll use to get the pot.
Playing Texas Holdem with Bitcoin
You won't have a hard time looking for Bitcoin poker rooms with Texas Holdem. What's even better is that most poker sites offer different limits to your liking. Whichever poker room you prefer to play at, expect that the Bitcoin Texas Holdem tables will be among the busiest in the lobby.
Making things even better is that the most popular poker game is readily available to Bitcoin players. Even though you're not one of the pro poker players out there, you can always log in to a poker site, deposit bitcoins, join tables, and start playing Texas Holdem with Bitcoin.