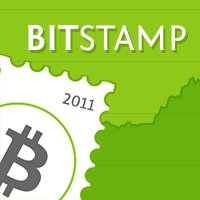 Bitstamp is one of the widely used Bitcoin exchanges in the world. It is based in Slovenia, and it caters for a broad market, provided that the customers and account holders have opted to verify their identity in accordance to the standards set as detailed on its website.
While some online exchanges only accept US dollars for the purchase and the sale of Bitcoin, this exchange accepts other currencies like British pounds, Swiss francs, and euros. Thus, depositing or withdrawing funds in pounds or francs is allowed here.
Registering for an account is necessary before you can initiate a trading session on Bitstamp. The first and last names, your email address, and the country you are living in are the only information needed to successfully begin buying or selling bitcoins.
However, as part of the KYC/AML procedures of the company, you are required to verify first your account by providing a government-issued ID, a proof of residence, and a completely filled-out form.
Funding your account for trading can be done via different methods: EU Bank (SEPA), International Wire Transfer, Bitcoin, Ripple, and AstroPay. All Bitcoin deposits will be free of charge, similar with euro deposits, which, however, take 1 to 3 business days to be credited. The remaining methods incur deposit fees and a waiting period of 2 to 5 business days.
Once funds are ready, Bitstamp will automatically allow you to trade bitcoins at any time of the day for the whole week. This Bitcoin exchange operates around the clock, so feel free to buy or sell whenever you wish. This is a great feature since it does not limit your Bitcoin gambling sessions in case you are already running out of coins to wager in a Bitcoin casino.
Here, you may opt to choose how you wish to conduct your trades, whether through an Instant Order, a Limit Order, or a Stop Order. Moreover, buying Ripples on this exchange is possible with the use of Bitcoin.
For a clear view of the market, you may also check out the Order Book and see the entire bid and ask orders, complete with the price and volume for the benefit of the sellers and buyers.
Through Bitstamp, you can guarantee an easy way to purchase more bitcoins that you will use on your betting splurge on Bitcoin dice, slots, or even on Bitcoin poker. Likewise, it functions as a convenient platform where you can exchange all your winnings from the Bitcoin casino games for fiat currencies like the US dollar and euro.