Trusted Bitcoin Casinos
#1
Bovada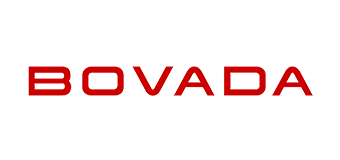 #2
mBit Casino

#3
BitcoinCasino.us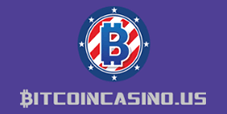 Bitcoin Casinos
Introduction to Bitcoin Scams
Is Bitcoin a scam? Absolutely not. However, there are many scams that are run that target Bitcoin users. Let's start by looking at some of the most common Bitcoin scams you will run across.
Bitcoin Email Scams
One of the oldest and still popularly used scams is the Bitcoin scam email. These emails come in different varieties. Some are very official-sounding, claiming that there has been a data breach at a site you use. Others will claim that a Bitcoin transaction you initiated did not go through correctly and that you need to verify your personal information.
There are a couple of common threads to these emails. First, these emails will try and have you verify your Bitcoin addresses, usually by asking you to confirm your Private Key. Others may request that you send an amount of Bitcoin to verify your address.
All of these are scams and are hoping that the Bitcoin user does not realize how Bitcoin or digital currencies work. Never give your private key under any circumstance. If you do this, you are giving up control of your Bitcoin wallets.
Spoofing Scams
A common scam you will see targeting Bitcoin exchange users are spoofing scams. These scams usually use email to send you a notice to log in and verify your account information. This may be at a Bitcoin trading site or another site you use to transact BTC. The email may even look like a legitimate email from a company.
However, if you go to the site using the email link, it will take you to a fake site that will steal your user information. For example, a fake email from EToro may direct you to go to EToroSite.com or EToro.biz instead of the trading platform website.
A couple of easy ways to spot these scams is to check both the email address and the link in the email. If you double click the address, it will generally show the sender email. It will usually be a weird looking email, assuming the scammer has even tried to cover his track. Some will simply use Gmail to create fake accounts. The link address will also look weird, tipping you off that it is not legit.
Bitcoin Investment Scams
One of the most common forms of Bitcoin scam out there is Bitcoin investment scams. Often, these sites claim that you can make huge money by investing in their site. They will promise unrealistic returns, such as 100% profit in 30 days.
Others may claim that you're taking part in some form of cryptocurrency trading, such as stock options. Again, they will make unrealistic claims about how much you can make.
These scams, at best, are Ponzi schemes. The first few people who get into the scam may make a little money, but the site either shuts down or quits paying out after a time. All of the money that you've invested in the site is now lost.
Extortion and Ransomware
Two of the most aggressive scams you will see are extortion attempts and ransomware attacks. For extortion attempts, someone will contact you, claiming to have sensitive information about you. Sometimes they may even have a copy of your current or former password. They instruct you to send Bitcoin to an address to have them delete the information from their computer.
The worst form of Bitcoin scam is ransomware. This is a virus-like program that effectively locks down your computer and requires that you pay a ransom in Bitcoin to avoid having your computer erased.
For extortion attempts, you should ignore them as the only thing the person might have is an old password. If that password is still active on any accounts, go ahead and change it and update your password manager. Don't pay the Bitcoin. For ransomware attacks, most modern virus programs will fix it. It is best to have a reliable AV program already installed on your computer.
Bitcoin Gambling Scams
Now that we've discussed the typical Bitcoin scams you'll run across, let's discuss Bitcoin gambling scams. Since Bitcoin gambling is wildly popular, there are those out there that will take advantage of unsuspecting gamblers. Here are some of the ways to identify a Bitcoin gambling scam.
Low-Quality Gaming
When looking at BTC gambling sites, what type of software is it using? Is the site using software from premier providers like Microgaming, or are they using proprietary software? Are they using the SoftSwiss platform for the website, or is the website non-branded?
With very few exceptions, most BTC gaming sites that offer low qualify gaming products are scams. They may look or even operate legitimately for a time, but they will usually quit payout out after a while. Worse still, the software may be rigged to take your money.
Not Provably Fair
All legitimate Bitcoin gambling will be Provably Fair gambling. This algorithm helps to assure the player that all action is fair by allowing them to verify the bet. If the website is newer and does not offer any form of Provably Fair gambling, it is likely a scam.
Note that fiat sites that take Bitcoin may not offer Provably Fair gambling. That's because they are fiat sites that allow deposits with Bitcoin rather than a true Bitcoin gambling site.
No Licensing
A big red flag to watch out for BTC gambling sites, or any gambling site, is when the site is not licensed. Legitimate online gambling sites are licensed by a primary regulator, whether Alderney, Curacao, Isle of Man, or other top licensing bodies.
Anonymous Registration and Play
Be very careful playing at any gambling site that does not require any form of registration information over identity verification. Often, these sites turn out to be Bitcoin scam sites. While Bitcoin is famous for being an anonymous currency, anonymity gives scammers a way to attack.
While some of you may not like sites that do Know Your Customer (KYC) verification on its players, those sites tend to be more legitimate than anonymous sites.
Approach All Gambling Sites With Caution
Finally, it is best to use an abundance of caution when gambling at BTC gambling sites. While there are many legitimate sites out there, there are many scam sites out there as well. As such, approach any site cautiously and investigate it before playing. Check out online reviews, social media, and customer reports to see if there are any major red flags or issues.
Next, look for some of the red flags that we've covered in this article. Lastly, use good judgment and common sense. If something looks or feels fishy about a gambling site, try a different site. An ounce of caution now can save you significant headaches and lost Bitcoin down the road.