Founded in 2010, UltraPlay has been a known online software provider offering solutions for Online Casino, Sportsbook, and Lottery gaming platforms. This Bulgaria-based online platform has developed a brilliant turn-key iGaming package which incorporates everything needed to create a full gaming website. And since they affirm to provide innovative and latest gaming solutions, last May 2013, the company had decided to enter the Bitcoin space by providing solutions to Bitcoin casinos.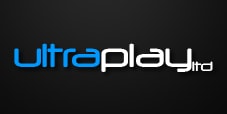 There are two popular bitcoin betting sites powered by UltraPlay, Bit777 Casino and Peerbet. The former has been known to be 'the world's most advanced casino' and the latter is known for its zero-house edge feature. Since both of these gaming platforms are known for their unique features, let's see the important highlights offered by this bitcoin software provider in their iGaming package.
One of the highlights that this software provider boasts of is their support for a range of languages so the bitcoin betting brand will be able to cater customers from the Americas, Europe, as well as Asia. In fact, 26 languages are provided in Peerbet which are mostly European languages together with Malaysian, Brazilian, and English.
UltraPlay also offers over 50 casino games divided into several categories such as Slots, Table Games, Blackjack, Roulette, and Video Poker. All of these are characterized with top-quality features and excellent graphics. In addition, these games are design-wise yet straight-forward; hence, you will never have a hard time in playing.
Aside from casino games, this software provider also builds other types of gambling sites such as sportsbook, poker leagues, social games, and more. As a matter of fact, they have developed 20 different sport betting varieties highlighting a feature where you can create your own betting types. On the other hand, they have claimed to offer a 'revolutionary online system for running virtual lotteries.'
 Another highlight that this software source emphasizes is its high-standard gaming platforms. User-friendly yet functionality wise, you will never experience any hassles in navigating from a page to another in addition to the fact that they offer good graphics that will whet your gaming appetite to discover more of what the bitcoin betting site offers.
These features are actually some of the many highlights this bitcoin software provider has. There are sure more for you to discover and enjoy as you play in the bitcoin gaming portal they power. Hence, if these facets suit your taste, you know the brands of Bitcoin gambling sites suited for you.
Indeed, UltraPlay is a good bitcoin software provider. With all of these above mentioned features, you can totally say that the bitcoin gaming platforms it powers are sure capable of offering a premium bitcoin gaming experience. Though it is new in this industry compared to other software providers, it reputation has already been established due to its brilliant and advantageous offers.