Bingo is an all-time classic game enjoyed worldwide. Its main asset is its ability to bring grand amounts of excitement with less hassle. Compared to other games, bettors do not need to have in-depth knowledge of bingo to enjoy the game since it relies on pure luck.
Considering its popularity, several Bitcoin gambling platforms have integrated bingo to bring this classic game into the realms of technology and advancements. BitBingo.io is one of the few that kept the core essence of bingo games.
BitBingo.io services powered up by SoftSwiss
From just two bingo games, BitBingo.io now has a catalog of Bitcoin casino games that delivers both exciting and lucrative winnings that can go on par with the established Bitcoin casinos on the market. This is possible through SoftSwiss, one of the leading software providers in the Bitcoin gambling niche.
Through this collaboration, BitBingo.io is now able to provide Bitcoin players with casino games like popular Bitcoin slots, European roulette, video poker games, and even casual games like minesweeper. Of course, both exclusive bingo games are still on its original state and are available for play.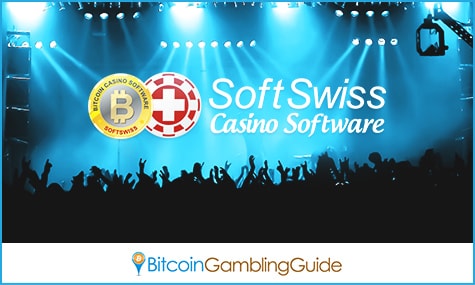 Apart from the addition of games, SoftSwiss has also revamped the whole platform of BitBingo.io to add more appeal and distinction. To date, the Bitcoin bingo website displays elements and motifs that are strongly similar to established Bitcoin casinos and other gambling websites.
Moreover, this total site overhaul gave BitBingo.io more inviting power, which positively affected the establishment of its venue. Ever since SoftSwiss engineered the website, more Bitcoin gamblers visited the venue to experience the world-class casino and bingo games that are available, and to experience the new vibe that BitBingo.io website brings.
To top all of that, BitBingo.io's casino games are all integrated with a provably fair feature that assures all of the game results are legitimate and fair by allowing gamblers to manually review game results for any anomaly.
BitBingo.io—best of both bingo worlds
BitBingo.io was launched in early 2015 with bingo as its flagship product.
Although the Bitcoin gambling market is already filled with various betting websites that also provide bingo, BitBingo.io gained recognition because of its flawless attempt to combine new-generation appeal with authenticity.
Unlike the other online bingo venues, it features two exclusive BitBingo.io games—Bingo Factory and Gold Rush—that send off a futuristic and countryside bingo vibe, respectively.
Moreover, newly registered players are welcomed with an astounding 200-percent First Deposit Bonus that will be rewarded on every new or existing gambler's first deposit. BitBingo.io also offers a 50-percent Any Deposit Bonus, and an exclusive Bingo bonus.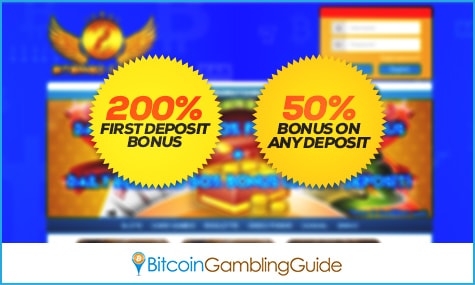 Bitcoin bettors have applauded the site's revolutionary rendition of the bingo game and its unique set of Bitcoin bonuses. Thus, BitBingo.io maintained a decent population of players flocking its site.
To keep this delighted numbers intact, the Bitcoin bingo website decided to expand its services to keep up with the growing demands of its patrons.
Bingo continues to move forward with BitBingo.io
Considering the number of Bitcoin gambling venues dedicated in promulgating bingo in the niche, BitBingo.io is arguably among the successful few. As such, this Bitcoin bingo website showcases a higher chance of further improving bingo's stance on the Bitcoin gambling market.
Through its revolutionary reintroduction of bingo to online and Bitcoin gamblers, the game is given another shot at entertaining the online gambling community. Moreover, players can expect more fun and rewards with the soon-to-be-released new Blink game by BitBingo.