A Bitcoin-powered eSports team is taking the European eSports scene by storm. Outlaws, a pro eSports team based in Bulgaria, has placed first in the four of the 10 international eSports tournaments.
UltraPlay, which a leading provider of online gaming solutions for sports and eSports betting, is the company responsible for creating and training the team filled with much potential to succeed in the world of eSports.
Meet the 'Outlaws' team
Outlaws is a five-player team focused on Counter-Strike: Global Offensive and consists of Ivan Stratiev 'Rock1nG', Tsvetelin Dimitrov 'CeRq', Preslav Pavlov 'acl', Petar Cholakov 'Partodis', and Teodor Nikolov 'Spellan))'. The young team is managed by Lachezar Lazarov. The people from Ultraplay, which also offers free eSports odds at Odds.gg. found the team during a Game Evolution tournament in Bulgaria then decided to invest in the team. The team then became known as Outlaws.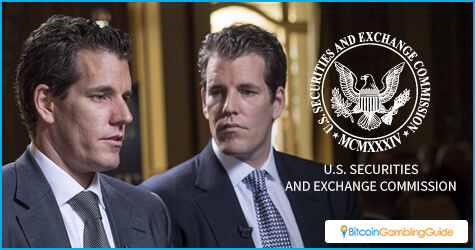 In a short time, Ultraplay's bet paid off as Outlaws came out of the gate running. The team won several awards, which led to invitations for high-tiered international tournaments. Most of the tournaments that took place in Belgrad, London, Helsinki, and Bulgaria saw the team finishing in the top three.
Recently, the team took home the first-place cup in the ESL Southeast Europe Championship. The highlight of the ESL was Outlaws match against Netland. The Bitcoin eSports team dominated the two matches where Outlaws got 16 to 3 on the Train map and 16 to 0 at the Overpass map.
The team constantly sharpen their CS:GO edge by playing at least eight hours every day. Members will often play against other CS:GO eSports teams to practice.
Lazarov Lachezar, team manager of Outlaw, said:
"Our goal is to be part of the most prestigious global tournaments, so-called majors, which are held four times a year and are watched by millions of eSports fans worldwide and prize pools are huge. Our participation in these tournaments will instantly climb us into top 30 of the best teams in the world",
Team Outlaw support
Outlaws has been invited to the upcoming Legend Series. The qualification period is about to start just this month. The prize amount for this tournament is €6,000. The Legend Series Finals will take place in Hamburg in April.
Any bettors looking to support the team could do so by using Bitcoin to place a bet on Outlaws' favor. Fortunately, there are many Bitcoin sportsbooks to choose from.
One good example is Egaming Bets (EGB) which is a sportsbook dedicated to eSports matches. The site offers odds on popular eSports games such as CS:GO, StarCraft 2, Dota 2, and League of Legends.
Due to the popularity of eSports, many traditional Bitcoin sportsbooks have also begun offering odds for CS:GO matches. Bettors can bet on Team Outlaws through BetEast.eu as well as Nitrogen Sports.