Sports betting is a billion-dollar business. People like to place bets on their winning sports teams. However, sports betting has a rather interesting relationship with the law. For example, in the US, despite nearly $400 billion being wagered annually on it by US citizens, only $3.5 billion are from legal bets in Nevada.
A lot of illegal sports betting were done in person; however, the Internet has only made it a lot more widespread. The Internet is just one part of the sports betting boom. Another factor that has been contributing to sports betting's increased revenues is the existence of cryptocurrencies, which promote legal online gambling as Bitcoin sports betting sites like BetEast.eu continue to be proactive in filtering players, especially from restricted countries.
Strong role of Bitcoin in online gaming
In 2009, Bitcoin entered the scene and changed the world of online gambling. When it started out, Bitcoin was a currency looking for a purpose and online gambling provided it. For example, the activity of SatoshiDice, a popular dice gambling site, once made up over 50 percent of blockchain transactions.
Pretty soon, though, a lot of other cryptocurrencies followed in Bitcoin's lead. Satoshi Nakamoto released the specifics of the blockchain protocol and this allowed for other cryptocurrencies to be developed. Thanks to them, people now have a lot of options when it comes to doing online transactions.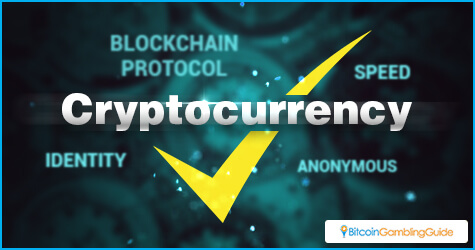 The speed and anonymity that cryptocurrencies offer is the primary reason many sports bettors have come to use them. Usually online gamblers have to go through a long process to send and receive their money from gambling sites. A deposit will often require the use of a credit card, banks, or e-wallets.
Banks are convenient, but often have high fees. Credit cards are cheaper, but have a lot of hoops for people to jump through. Finally, e-wallets are sometimes limited to specific countries. Withdrawals are more difficult and have a lot more hoops for people to jump through. They also have long waiting times, with some options taking up to a month.
This is where cryptocurrencies shine. This shows why Bitcoin in online sports betting is promising. Bitcoin can do these transactions with a minimum of fuss while also protecting a bettor's identity. Other cryptocurrencies can provide additional features. For example, Litecoin and Dogecoin are more lightweight than Bitcoin and are designed to do transactions faster. Other cryptocurrencies can be more secure and have additional protections for users. Depending on which cryptocurrency is used, sports bettors can have a wealth of options available to them.
Stability and other problems
However, there are still problems, though. First, there is the price volatility. It can be good if a cryptocurrency can keep increasing in price, but it can equally go down for a variety of reasons. This can lead to players losing money despite winning their bet.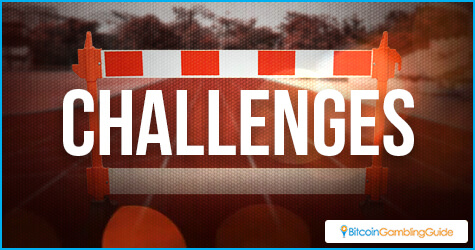 Second, there are the technological growing pains. Ethereum and Bitcoin had to recently go through hard forks to correct some problems with their network and improve efficiency. Future forks may result in problems for those holding cryptocurrencies.
Still, with the option that cryptocurrencies provide sports bettors, people may see more of them being adopted as the technology matures.