Bitcoin commissions for affiliates are better than fiat payments.  There are several benefits of accepting Bitcoin commissions instead of the usual fiat payments.
Affiliates can receive their commissions from a Bitcoin casino in less than an hour when they withdraw it from the wallet. Credit card or wire transfer payments can take a number of days before an affiliate receives his money in the account.
There are several other benefits affiliates will learn to appreciate once they opt for Bitcoin over real-money commissions. But before they marvel at how Bitcoin benefits affiliates, they must first know how to handle and secure bitcoins in a Bitcoin wallet.
Bitcoin casino affiliate programs
Bitcoin casino affiliate programs vary from one gambling site to another in terms of payment rates and channels. Despite these differences, they all have the same goal. This is the reason the affiliate programs that recently accepted or adopted Bitcoin still function the same, except for the fact that they pay Bitcoin commissions now.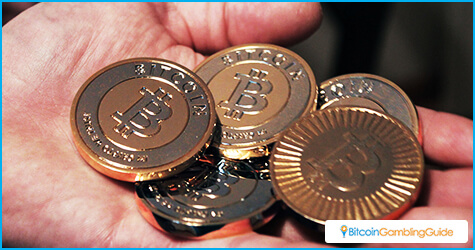 WPN Affiliates, which covers affiliates of Americas Cardroom, and Betting Partners, which provides an affiliate program to some casinos like Bovada, are some of the notable affiliate programs that recently welcomed Bitcoin. But more programs are transitioning to paying affiliate commissions in Bitcoin. Affiliates still follow the normal set-up for payments, but they must get themselves aware of the storing bitcoins in wallets. Some programs allow their affiliate to withdraw payments from the account, while some send the payments directly to a wallet address.
Accepting bitcoins
There are certain Bitcoin affiliate programs that will assign a wallet to their affiliates. These wallets come from the website that is offering the program. For certain companies, affiliates may be required to have their own Bitcoin wallet in order to accept payments for their referrals.
There are different kinds of Bitcoin wallets. They come with different features and a set of priorities like accessibility and security. People new to Bitcoin might only be aware of web wallets, though. These wallets are easy to create and are accessible to computers as well as mobile devices that connect to the internet. However, their accessibility may also expose them to attacks from hackers.
Securing Bitcoin wallets
Affiliates can earn many Bitcoin from the program. A good way to secure all of them is to find an offline or cold storage solution for their Bitcoin. A cold storage is wallet that only holds Bitcoin and is not for many different transactions.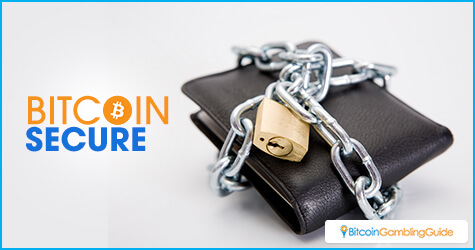 One example is through a desktop or mobile application. These applications can accept or withdraw Bitcoins from any sources. Disconnecting the desktop or mobile device from the internet can prevent any hackers from accessing it. If an affiliate wants to withdraw or deposit any coins, they can reconnect the device to the net for a short period of time.
There are also other Bitcoin USB devices that offer a cold storage solution for Bitcoin. These devices offer a number of security measures. One device requires affiliates to manually approve each transfer or transaction from the device. Another device has PIN protection feature to prevent unauthorized people from extracting the Bitcoin from the hardware.
Online wallets are still useful for affiliates in a number of ways. They can be their hot storage solution which is what they can use for different Bitcoin transactions. These hot wallets contain a small portion of the total amount of Bitcoin they have in their cold storage. This way, they will not lose much should something compromise their hot wallet.