Breakout Coin (BRK) has been under the radar for the past two years since its initial coin sale in 2014. It has been deep in development and the team behind it, which consists of experts like James Stroud and other industry names, have been hard at work to polish it up for public release. It is now back in business as it once again has coins for sale that will last until July.
There are other movements on the Breakout front beyond the sale, though. Recently, the Breakout Poker site was announced to be on the way. As an altcoin focused on being used as a transaction medium for online gaming, this is a good first step. The next step it seems that Breakout Coin is taking is to enter the eSports realm.
eSports is the future
eSports has come a long way from its start in LAN parties. Gaming tournaments are now million-dollar affairs and streaming services are making money hand-over-fist.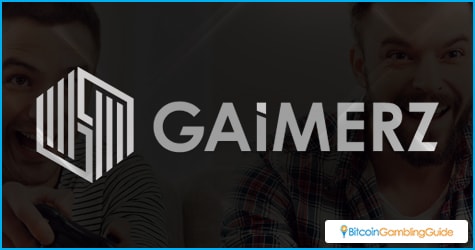 A lot of experts are projecting that by 2019, the industry will be generating around $1 billion in revenue. Getting in now is a good idea. This is why Breakout Gaming is working with Gaimerz, a team of eSports experts, to bring out BreakoutPVP.com.
Gian Perroni, Director of Breakout Gaming, has this to say about the move:
"We're enthusiastic about adding eSports to our gaming portfolio. It is a great fit with our current poker site, and fits well with our pending sportsbook and fantasy sports products coming this fall. The games offered on our new site are best of breed, and each one has tens of millions of players engaged."
The main thrust of BreakoutPVP is to allow players from all over the world to play in a competitive environment for maximum enjoyment. Top eSports games, ranging from the cerebral real-time strategy of Starcraft 2 to the twitch-based gameplay of first-person shooters like CounterStrike, will be on board.
This brings a lot of variety to the table. However, the true attraction of gaming on BreakoutPVP will be playing for stakes. Everyone can play for free, but in regions where it is allowed, players can make wagers using Breakout Coin. Since eSports are games of skill, it is technically not gambling. Additionally, BRK make transaction fast and secure, ensuring player satisfaction.
Breakout Coin plans
This is all in accordance with the idea behind Breakout Coin. Originally conceived as BroCoin and subsequently renamed, the altcoin aims to be the primary currency behind a global network of gaming services.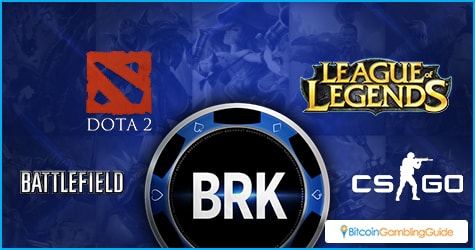 People using BRK would be able to play across the entire Breakout network with ease, as well as pay for services and products that are available on it. For example, poker lovers can play on the Breakout Poker site and quickly use their winnings to buy games on Breakout digital platform, as well as fund their eSports playing.
With a solid economy behind it, Breakout coins would have a steady amount of value and would also be a good investment. Right now, Breakout Coin is looking promising. Further moves from the people behind the altcoin will be interesting to see.