Bitcoin friendly Denmark is a haven for Bitcoin owners. This is due to the government's move to legalize the use of cryptocurrencies in the country.
Casino operators and players should be familiar with how they exchange Bitcoins to Danish Krone to take advantage of the situation.
Denmark's move to legalize Bitcoin
In December 2013, The Financial Supervisory Authority (FSA) of Denmark states that Bitcoin will not be part of their regulatory authority. The FSA will not stop anyone from opening a Bitcoin business in the country. The tax board of the county will also not tax Bitcoin transactions. This is due to Bitcoin not having any physical form like gold or silver.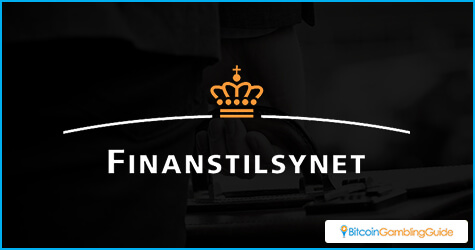 The chairman of the Tax Board of Denmark has stated: "We see the outcome of bitcoin transactions as a result of something purely private. Therefore, any gains on bitcoin are tax-exempt, and losses are not deductible."
The move is seen as a step toward Denmark's goal of making all retail transactions into digital. The government is looking to remove every paper money by 2030.
Selling and buying Bitcoin in Denmark
It is easy to buy and sell Bitcoin in Denmark. This is thanks to the numerous Bitcoin exchanges that can operate freely in the country.
Cubits
The UK based exchange is one of the best places for any player to buy Bitcoin. Cubits let people buy Bitcoins with different types of currencies. They also accept various payment methods such as OKPAY, SOFORT, Skrill, SEPA as well as an online bank transfer.
People can also exchange their Bitcoin in Cubit into different fiat currencies. They can cash out through a bank transfer or to their Skrill account.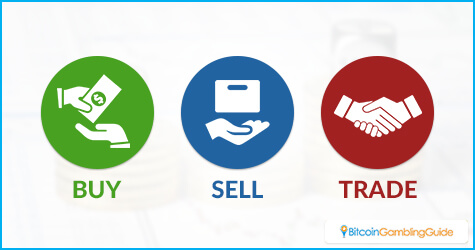 Bitstamp
Bitstamp is one of the oldest and popular Bitcoin exchange. Anyone can deposit fiat money through bank transfers, Ripple and SEPA transfer. Once deposited, they can exchange their fiat currency to Bitcoin with the sellers on the website.
People can also turn their Bitcoin into fiat currency on the site. Basically, people are buying the fiat currency of their choosing with their Bitcoin. Users can withdraw their fiat currency from their Bitstamp wallet to a debit card or a bank account via wire transfer.
CryptoPay.me
The focus of Cryptopay.me is to allow people to buy goods in brick and mortar establishments as well as online shops with their Bitcoin. One of their services is to offer people a virtual debit card. The card allows them to make purchases with Bitcoin in websites that only accepts fiat credit cards. Cryptopay.me also has a Bitcoin POS hardware that allows people to make purchases in brick and mortar shops with their Bitcoin.
Cryptopay.me also allow its users to turn their Bitcoin into EUR. Users can have their FLEX account take in the EUR from their Cryptopay.me wallet.