The most exciting international football events may have either already kicked off or drawn to a close, but it is never too late to become part of the excitement in betting on the action-packed football leagues and on just about any other sporting event. While the online sports betting market is faring well in the gambling arena, betting with Bitcoin also proves to be a delight, even more so when done on Jetwin.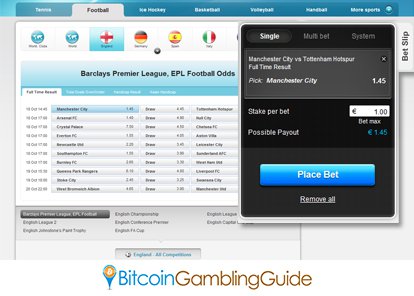 One of the world's most premier Bitcoin sports betting sites, Jetwin suits up to provide sports bettors from different parts of the world with the complete access to a range of sports and markets, headlining football, basketball, tennis,  ice hockey, volleyball, and handball among others.
Reported to be soon optimized for French and German-speaking Bitcoin gambling enthusiasts, the sportsbook also features a variety of betting options for each of the available markets on its easy-to-use and original interface.
Moreover, it provides players with the option to use a host of currencies, including the digital currency that is denominated in mBTC, as well as the fiat currencies like the US dollar, euro, British pound, Russian ruble, Canadian dollar, and Swedish krona.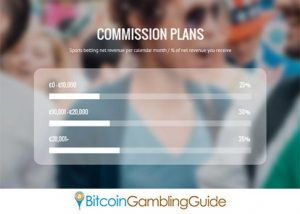 Jetwin is dedicated to offer a favorable Bitcoin sports betting experience; therefore, it allows players to make betting transactions in the form of any of the supported real money. As such, a player's bitcoins will be converted to the US dollar and back to BTC upon withdrawal.
Besides the risk-reduction method, Jetwin also gives prime importance on its clients' potential to have more fun and to earn profits.
Although anonymous betting is promoted on this site—a feature that was later on added to the system—players who wish to avail of the bonuses must register for the full account, which involves the collection of personal and financial details.
Signing up with Jetwin, however, opens more doors like the affiliate program. This Bitcoin sportsbook has devised a commission structure that promises affiliates the opportunity to earn as much as 35% of brand's net revenues generated from the referred players. Additionally, it offers several methods for clients to receive their monthly revenue share, whether via the Bitcoin wallet, the Jetwin account, or through a wire transfer service.
Although positioned in the top tier, together with the leading brands in the Bitcoin casino and gambling markets, Jetwin continues to be in the works for the improvements of its sports betting services, and possibly on the addition of a Live Casino.