Now that the European football season is back in full swing, there are some exciting events to look forward to. All major competitions will be starting again in the month of August, but first, there is the UEFA Super Cup on Aug. 9. This game between Real Madrid and Sevilla is a must-watch for any football fan. Bitcoin bettors may want to take an interest in this game as well.
UEFA Super Cup 2016 is a clash of the Spaniards
Albeit Spain not performing well in the recent Euro 2016 tournament, the individual teams playing in La Liga put some world-class football on the mat. Real Madrid, current Champions League champions, and Sevilla, the current Europa League champions, will go head-to-head in the upcoming UEFA Super Cup.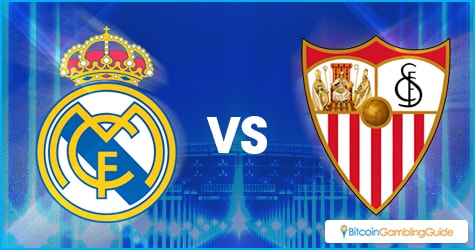 Both of these teams have plenty of talented players on their side. Albeit some people may see the UEFA Super Cup as "a duel of prestige", the trophy would look great in any team's cabinet. In fact, Real Madrid won two previous UEFA Super Cup editions—in 2002 and 2014—whereas Sevilla won the 2006 edition.
Interestingly enough, these two teams went head-to-head in the 2014 UEFA Super Cup as well. Sevilla reached the cup again last year, but lost in the final to Barcelona after extra time. This team has some expectations to live up to, as club supporters may not take kindly to losing a third time in a row.
It is the first time the UEFA Super Cup will take place in Norway, a country not too many people would associate with world-class football these days. The Lerkendal Stadion, while the second largest in the country, can only hold 21,166 spectators. This number is relatively small compared to the stadiums of either Real Madrid or Sevilla.
That also means a lot of people will be watching the 2016 UEFA Super Cup at home. A lot of wagers will be placed on the outcome of this game, and Bitcoin bettors can take part in the event as well. Various sports betting sites have added the event to their calendar, and obtaining the best game odds for one's favorite team is of the utmost importance right now.
Bitcoin betting odds for UEFA Super Cup 2016
Looking over the UEFA Super Cup 2016 odds, BetBaller feels Real Madrid will be the winner. The team is favored at 1.75 odds, compared to 4.20 for Sevilla. Do keep in mind it is possible this game will end in a draw, which could yield a 355% return of one's Bitcoin deposit. More advances bettors can play around with handicap and total goals odds as well.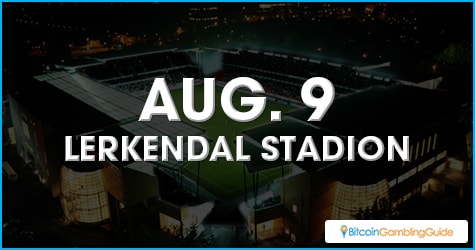 Nitrogen Sports, favors Real Madrid as well, albeit the odds seem a bit more competitive on this website. The best odds can be scored by hoping for a draw, though.  DirectBet has Real Madrid at 1.83, which is slightly better compared to BetBaller. However, they give Sevilla better odds at 3.25, whereas the draw is rated at 3.45.
However, the best betting odds can be found at Anonibet for now. While they clearly feel Real Madrid will win the game at 1.85 odds, Sevilla fans will enjoy the 3.95 odds. A draw is a close alternative, though, with its 3.90 odds. Given the fact that UEFA super Cup finals are no stranger to extra time and even penalties, it may be an option to consider.