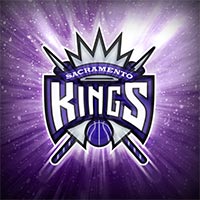 After their adoption of Bitcoin in January, Sacramento Kings now offer its first special package deal exclusive to the Bitcoin community for the April 6 ball game.
Kings, which gained attention for being the first sports team to accept the popular digital currency, put up its Bitcoin game deal that provides two game tickets and a parking pass. Included in this offer is the limited edition Kings Bitcoin shirt that is available through Bitcoin payments.
According to Reddit user dbfish, who spearheaded this exclusive deal, fans who purchased the offer will receive an email from a Kings ticket representative in order to be seated at the April 6th Bitcoin seating section. Bitcoin fans are encouraged to grab this exclusive offer in order to get everyone together for the game at 3 p.m. at Sleep Train Arena to watch the Kings battle it out against the Dallas Mavericks. There is no doubt that this can entice the Bitcoin community as well as raise awareness of Bitcoin sports betting, in particular would be basketball betting.
With the initial game deal already presented, more opportunities for Bitcoin purchases are well on their way to the King's Bitcoin shop powered by BitDazzle. This online buying and selling Bitcoin platform hosts an array of King's products including jerseys, ticket deals, hats, the Bitcoin tee, and many more that are exclusively sold in the Bitcoin store of this NBA team.
In addition to this deal, possibilities of opening the team's foundation to accept donations in Bitcoin are being looked at aside from other opportunities that will empower the large fan base of Sacramento Kings who are also users of Bitcoin.
This is a great step toward fulfilling the goal of Vivek Ranadive, owner of the Sacramento Kings, who expressed his team's drive to create the most seamless experience for the King's fans in all aspects as much as possible.
Working hand in hand with BitPay for processing Bitcoin payments as well as BitDazzle for selling the its merchandise, the Kings, with the help of proactive fans, continues to make history in incorporating Bitcoin in sports.