When people visit online casinos, the games that make up much of their offerings are slot games. Brick-and-mortar casinos have slot machines prominently displayed in them, but not as noticeably as online gambling site have.
Most online casinos have slot games as a prominent part of their game offerings, with these games being one of the first elements that a visiting player would see when they drop by. There are several reasons slots occupy a pride of place in many online casinos.
Online slot game advantages
First, slot machine games are simple when compared to poker and other casino games. There are no complicated rules to remember and no hands to memorize. All that a player has to do is spin the reels. Some slot machines have differing pay lines, but these games usually have a pay table that can be displayed.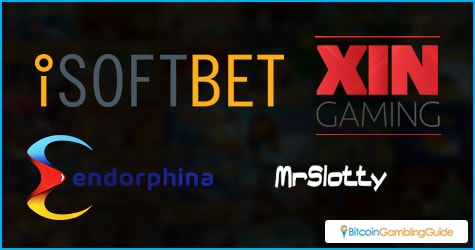 Second, slot games are quick to play. Online gamblers often have short attention spans. They want to be able to get their gambling fun on a constant basis. Some games are not exactly for the impatient like poker. Slot games give online gambler instant gratification that keeps them happy, which is why online casinos love them. Happy gamblers are spending gamblers, and slots are a consistent money earner for casinos.
Finally, slot games are inexpensive both for operators and for players. Online gamblers are usually careful about using up their bankroll, but slots only ask for lower denominations—a few millibitcoins can go a long way.
Each spin means a new game so with cheap bets, players can keep playing. Operators also have it good since online slots are often cheap to license, with partnerships with developers like SoftSwiss netting them an entire slot game library from select game content providers.
Development and distribution
A lot of online operators focus on building a large slot machine library to increase their chances of attracting players. For example, BitStarz and mBit Casino have substantial slot game libraries that number in hundreds.
Any player interested in playing with slot games would have their appetite for slots appeased by both of these casinos. Those online casinos with smaller slot game libraries often try to acquire more as quickly as possible.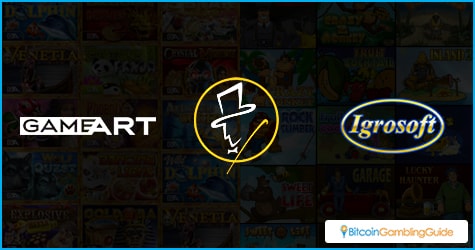 FortuneJack is a good example as it aims to expand and add to its game library by signing up developers like Igrosoft and GameART. With Betsoft, Endorphina, and SoftSwiss already on board, the two additions will definitely give players more options for online Bitcoin slot betting.
With the demand for Bitcoin slots, it is interesting that the industry does not run out of new games. Fortunately, there are skilled developers that keep on churning out great slot games, and the names that have launched new slots include NetEnt, Endorphina, Betsoft, and XIN Gaming, among others.
Slots are clearly the lifeblood of online casinos. With the right slot games, any online gambling site has a good chance of scoring more players.