Gone are the days can the argument that Bitcoin is not legal tender justify the exemption of Bitcoin gambling from the existing regulations.
The UK Gambling Commission recently took the initiative to remind everyone that Bitcoin gambling businesses catering to UK customers are not exempted from the law, specifically the Gambling (Licensing & Advertising) Act 2014. The commission sent out written warnings, informing the operators of the legal conditions of running an online gambling venue in UK.
UKGC CEO Jenny Williams said:
"We wrote to these operators because they were either advertising gambling illegally or illegally offering gambling products to consumers, or both. The Commission neither prohibits nor encourages bitcoin; we are interested only in ensuring the proper regulation of gambling products consumed in Britain."
In short, all Bitcoin and other cryptocurrency gambling websites are required to have a license from the said commission if they wish to continue providing UK customers with their products and services. Otherwise, they will need to face penalties or completely cease operations in the region.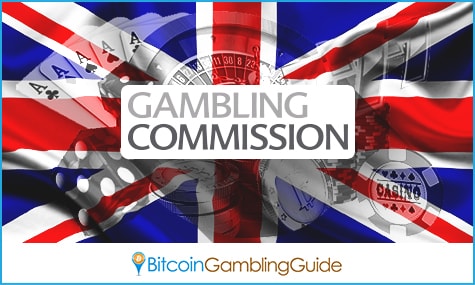 Not legal tender but single purpose vouchers
There was confusion before as to what Bitcoin truly is, but it was agreed that the digital currency is not legal tender. This resulted in the UK government proposing two years ago to have Bitcoin businesses exempted from licensing and regulation.
However, Bitcoin became classified as a single purpose voucher, which then allowed the the tax authority to make all transactions liable for sales tax.
This, unfortunately, also stripped off Bitcoin gambling operators the immunity from the UK gambling laws. This entitles UKGC to ensure that all related services adhere to this and guarantee the security of the local consumers.
She added:
"The currency is almost irrelevant as all operators need to satisfy themselves, and us, that they can fully meet all our requirements, particularly the requirements that ensure crime is kept out of gambling and consumers are protected."
This law covers both onshore and offshore cryptocurrency casinos, poker rooms, sportsbookers, and other gambling sites.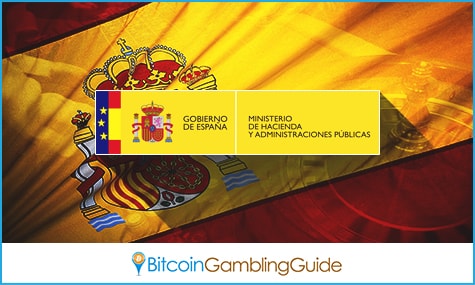 Authorities singing the same tune
With the UK enforcing stricter policies concerning gambling in general, it is also worth noting the ruling clarified by the Spanish Ministry of Finance and Public Administration last year.
Reasoning that Bitcoin and other cryptocurrencies still serve as a means for exchange of value virtually, the ministry reached a decision to require Bitcoin gambling operators to acquire the necessary license in order to operate legally within the country.
According to the ministry:
"While bitcoin can not be considered as a legal tender or official electronic money, it can not be regarded as a mere economically assessable object since it is a medium of virtual exchange or electronic, gathering the characteristics of those, including electronic payment for goods or services."
Both the UK and Spain have similar rational behind their classification of Bitcoin as a medium for online gambling. With the respective laws already in existence, avid online cryptocurrency betting enthusiasts can only hope that the operators of their favorite Bitcoin casino and other gambling sites will follow the Bitcoin gambling legal issues raised by such laws.