Bit.gg Overview
eSports events and bitcoins, if rolled into one, Bit.gg is definitely the result. This Bitcoin betting site is just new in this industry having been launched only last October 2013. However, it has easily gained popularity not only among bitcoin enthusiasts but also online gamers since it allows everyone to bet on their favorite eSports matches and events with Bitcoin.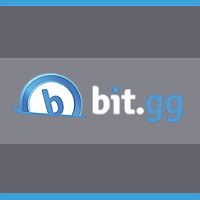 You can bet on your favorite eSports events at Bit.gg in two categories. First is the 'Yes or No' where you just have to bet on a statement if it will really happen in the future or not. On the other hand, you can also wager on the 'Versus' by choosing the team that you think will win the battle or competition. This platform offers an array of eSports betting Bitcoin events for you to choose from such as CS:Go, DOTA 2, LoL, Misc, Poker, Starcraft 2, and many more.
Since Bit.gg only accepts bitcoin as a payment method, tons of advantages will surely be given to the players. Among these is easy and fast way to get started. To begin, you just have to choose your side (Yes or No, the team you think will win the match). After this, give the wallet address where you want to receive your winnings. Then, you can now send the amounts of bitcoins you would want to wager and of course, don't forget to confirm that you're sending the bitcoins. Lastly, you just have to keep calm and wait for the battle to happen and collect your winnings if your predictions are correct.
For transparency, this bitcoin betting brand provides a page where you can view the results of the previous games with complete information given such as the time, bet, the amount of bet, and the wallet address of the one who wagered. On the other hand, you can also have the pleasure of giving a new match to bet on. All you have to do is go to the 'Add a new bet page' and fill the form provided with the necessary information such as Title of the Bet, Type of Bet, Category, and others. You can place this on your own websites and let the users wager on the outcome and you will sure receive sums of bitcoins as your 'finders fee'.
If in case you have questions or concerns, they can certainly be reached via email. They usually respond to your queries immediately with full efficiency. You can also keep an eye on the latest trends about their bitcoin gaming platform in social networks like Twitter and Facebook.
As a final say, this Bitcoin eSports betting site is certainly a refreshing way to spice up your bitcoin betting life. Aside from the fact that it offers an exceptional way to wager your bitcoins, this site provides good features that allows you to increase the sums of bitcoins in your Bitcoin wallet. With this too good to miss offer at your doorstep, it is a must to seize the chance and start playing at this Bitcoin gambling portal. Want to know more about this site? Read more about Bit.gg here.