Bit455 Overview
Bit455 combines the excitement in casino gambling and the action in sports betting into one platform that is wholly operated by Bitcoin. Aptly dubbed as the premier Bitcoin sportsbook and casino in Asia, this gambling site lives up to the expectations and comes available in English, as well as Traditional and Simplified Chinese.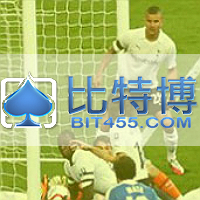 Its sportsbook features a catalog of sporting events that include both local and international matches taking place in Europe, America, and Asia among other continents. All in all, there is a total of 5,000 events featured on this site, and the range of sports highlights soccer or football, tennis, basketball, rugby, and golf to name a few.
Bit455 ensures that it is the finest Bitcoin sports betting site across Asia by rolling out the best odds in the market. In this way, sports bettors are guaranteed to enjoy placing bets, especially when the book offers a variety of betting options to master. Moreover, it offers live sports betting for the enthusiasts who wish to experience real-time action.
Aside from its sportsbook, this gambling site also banks on the appeal of its casino to be successful in the online gambling scene. To achieve this, it uses the gaming technology provided by Ultraplay, one of the many online casino gaming providers that are responsible for developing games and software.
Included in the collection of Bitcoin casino games are the usual favorites like Bitcoin roulette, blackjack, poker, and video poker. Of course, the slot games are also part of the game library; however, there are only four online slot games, and they are based on the traditional slot machines. To be fair, though, the casino games come in different variations and betting options, giving you the chance to choose the game that suits your taste and bankroll.
While the Bit455 casino is already equipped with the essential services to quench your daily gambling needs, it goes the extra mile by integrating a live dealer casino that offers the popular table games of Bitcoin blackjack, baccarat, and roulette. More, these live games come with betting limits of at least 10 mBTC and a maximum of 500 mBTC.
This Bitcoin-operated casino and sports betting site definitely has the right tools to give online players in Asia and beyond numerous chances to enjoy betting and winning more bitcoins. In fact, it also has its own promotions, where you can earn 50 mBTC for free. This sign-up bonus, just as its name suggests, is given upon your registration to help you get started on betting on casino games and sport matches.
Besides the bonus, however, an affiliate program is available, and this promises a 45% revenue share. The remarkable feature of this program is that it only requires at least two active players or referrals to qualify you to receive the lifetime income.
Overall, Bit455 is guaranteed to give players a grand time betting online; at the same time, be instrumental in expanding the awareness of the general public in Asia especially about Bitcoin. Therefore, if you want to experience quality online gambling, this Bitcoin gambling site is a great option.