Bustabit Overview
Bustabit is one of the more unique BTC games you'll find online. The object is to make as much BTC as you can before the game crashes. Sounds exciting, doesn't it?
Since 2015, players have wagered over 1.8 million Bitcoin. While many lose their entire bankroll at this Bitcoin gambling site, others have multiplied their way to financial freedom. Learn more about the game in our bustabit review.
Bustabit Pros and Cons
Pros
Provably fair
Customizable Script Use Permitted
No Minimum Deposit
Social Gaming
Cons
Single Game Only
Only BTC Accepted
No Live Chat Support
The Bustabit Game
Bustabit touts itself as "The Original Crash Game." It is a simple game where you're trying to increase your Bitcoin through a multiplier. The multiplier starts at one and continues going up until the "crash." You can cash out anytime before the game crashes for a profit. Be careful – if you don't cash out before the crash, you lose your entire stake.
For example, let's say you bet 1,000 bits, and someone else bets 5,000 bits. You cashed out when the multiplier hit 1.5, and the other players were waiting to cash out at a 2.0 multiplier. The crash occurs at 1.89x. You will win 500 bits while the other player loses his entire 5,000-bit stake.
You can opt to cash out in two ways. First, you can preset your bet to cash out once the multiplier hits a certain level, such as 1.5. Otherwise, you can cash out manually at any time before the crash. The multiplier can crash as early as 1.01x or go up to 500x. The thrill of the game is trying to anticipate where the crash will happen.
If you're looking for a solid bustabit strategy, you want to stick with one with the lowest variance. These are bets closer to the 1x multiplier. You can watch your account grow slowly but steadily using this type of strategy. You can also opt to create or purchase a bustabit script to run on the website.
Bustabit is fully aware of these scripts and does not try to actively block them. That's because the game is regularly updated, and people still lose tons of money using the bustabit simulator scripts. Even the most popular script is not foolproof.
Bustabit is provably fair, and you can find the results and hash code for every game under the history tab at the bottom left corner of the page.
Software Features & Graphics
The bustabit site is very simplistic and easy to understand. Everything you need to play the game in one place. The main game board, betting, results, and chat are all in one place. The controls for the website are across the top.
Overall, the design is straightforward yet functional. It isn't an exciting design, but those that play this game aren't looking for fancy websites. They are looking to win money.
Account
Signing up for an account is fast and easy at bustabit. You only need to create a username and enter an email address. That's it. Once your account is created, you can add Two-Factor Authentication to your account. That's all that's needed.
Note that US players are not legally allowed to play at the website, and the site will warn you of this. However, they don't block you from registering your account or depositing. Just be aware of this in the event the site starts blocking US IP addresses in the future.
Bustabit Imagery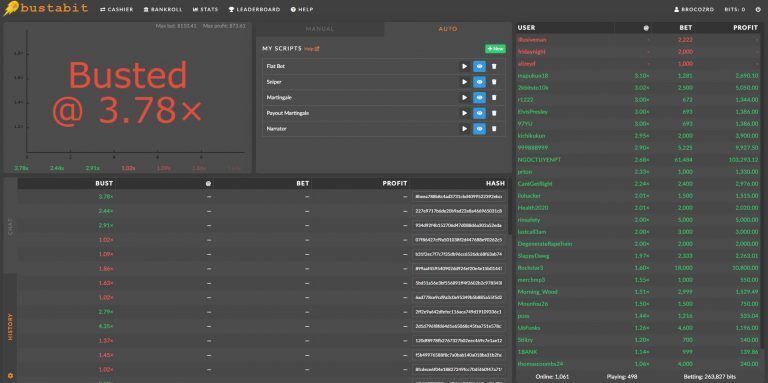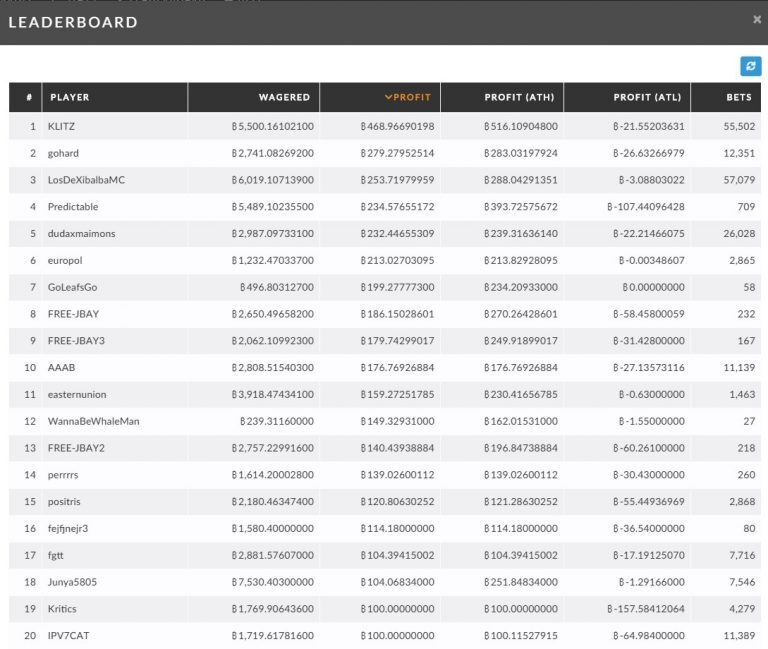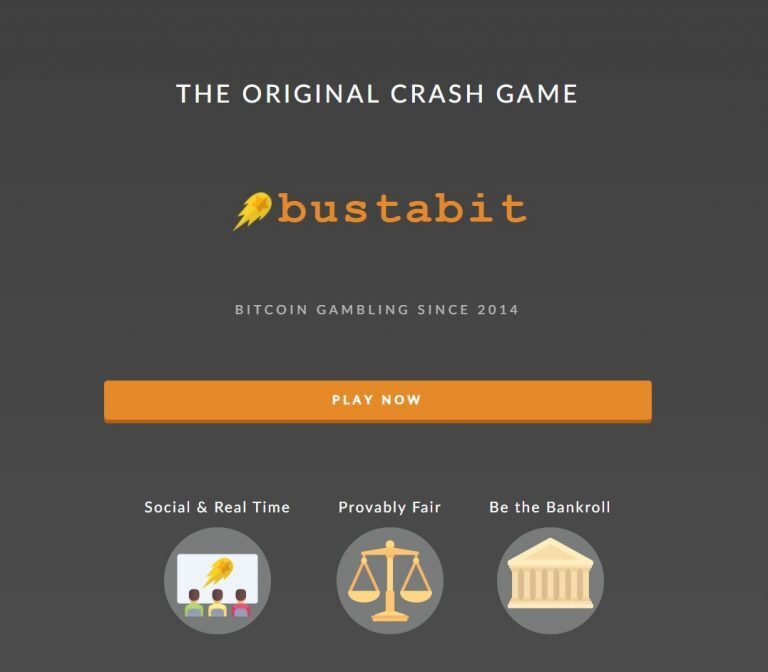 Withdrawal & Deposits
Bustabit only accepts Bitcoin, and you can deposit under the cashier tab. There's no minimum deposit, and your funds are available after a single deposit. Please do not try to deposit Bitcoin Cash or any other form of crypto as your funds will be lost.
When you deposit, your BTC will be converted into "Bits" for use on the site. Each bit is worth 100 satoshis. There are 1,000,000 bits in each full Bitcoin.
Note that there are fees for both depositing and cashing out. However, the fees for depositing are not charged until you cash out. Fees are variable and based on factors like the number of Bitcoin deposits and total deposit fees. Withdrawals take 24 hours on average, but you can pay a higher fee for instant withdrawal.
Bonuses & Promotions
Unfortunately, bustabit does not offer any online casino bonuses. However, they do offer you the opportunity to invest in the site. You can invest BTC into a community bankroll and receive a percentage of profits from the site. Since 2014, investors have profited over 114% on investments on the site. Like with any investment, there are risks. Check out the details of investing in bustabit on the website.
Support
Bustabit doesn't have a robust customer support system, but they do have an extensive FAQ in their Help section. It covers a wide variety of common topics. If you need additional help, you can send support a message through the site.
Frequently Asked Questions
Yes, you can register and play anonymously.
Absolutely. The site has such a simple design that it will work with any mobile browser out there.
No, you can only deposit using Bitcoin.
No, you must make a deposit to play.
Legally, you cannot register and play at the site. However, the site does not block you from doing so. Therefore, play at your own risk.
Yes, you will pay fees for both. However, you don't pay any fees on your deposit until you cash out. So if you don't win, you don't pay.
Yes! Bitvest is probably fair and has been in operation for several years. It has a massive following, and top players have won thousands of Bitcoin.