k8Poker Overview
The ability to make anonymous deposits and withdrawals with bitcoin is what makes playing poker with bitcoin so appealing to so many. Kate Poker accepts bitcoins, and you can enjoy playing poker online anonymously.  They offer daily freeroll tournaments, have a great player ranking system and a great support section. Beside Bitcoin poker, you can enjoy playing online Bitcoin slots on Kate Poker as well.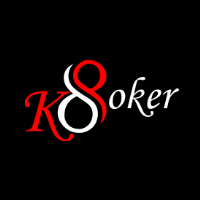 With Kate Poker, everything is simple and their website completely user friendly.
With their Affiliate system you can have lifetime income. Just refer your friends and as they play you will earn more and more bitcoins. Kate Poker charges 2.5% rake of the total pot size. You will earn %20 of the rake paid by your referred players.
For example, assume that you have referred 5 players; they play 100 hands per day with average call of 50 chips. The rake paid by these players will be 5(players)*50(chips)*100(hands)*2.5%(rake) = 625 chips . You will earn 20% of this as affiliate program, which will be 125 chips per day or 3750 chips (near 4 Bitcoins!) per month. You should know that average 100 hands per day and 50 chips per call is below average for a professional player. Here is when you can say your friends are GOLD :).