Multicryptos Review Overview
Multicryptos is a cryptocurrency-based betting platform that offers a diverse selection of investment games fit for Bitcoin and altcoin users.
Multicryptos is a new type of cryptocurrency investment and gambling site, where you can feel the thrill of Bitcoin betting with the assurance of hitting the big win. It strides away from the conventional ways of Bitcoin gambling to deliver exhilarating investment delight.
Launched in 2015, Multicryptos is powered by a proprietary software provider and operates under the cryptocurrency system. These factors made it possible for the website to produce a one-of-a-kind online investment game that accepts over 50 cryptocurrencies besides Bitcoin.
Multicryptos Review Pros & Cons
Pros
Accepts numerous cryptocurrencies
Variety of investment games
Fast gameplays
User-friendly platform
Cons
No bonuses or promotions
No email and live support
Instances of payout delays
No other forms of Bitcoin games
Multicryptos Games
Multicryptos offers a variety of investment games that are beyond the traditional setup. Each of its games is structured in such a way that bettors will be able to wager on an investment that is fresh to their senses. Bettors can wager on the 101 hour investment game, which is the website's leading game. They can also venture into other games such as the Time investment game—where timing is everything, Target investment game—where winning depends on the players' chosen multiplier, Crowd investment game—one of the recent additions to Multicryptos's roster of games, Round investment game—for fast-paced Bitcoin bettors, and the Volume investment game where luck is the name of the game.
Software Features & Graphics
Multicryptos still has a decent website interface in spite of the fact that it is powered by a proprietary provider. One of the outstanding elements of this website is its user-friendly interface where everything is given straightforwardly. Even fresh players in the niche can navigate through the platform with effectivity and ease, which greatly contributes to their overall gaming experience
Account
Considering that this website adheres to anonymity, bettors can assure themselves that no sensitive or personal details are compromised upon registration. As a matter of fact, the only details requested when creating an account are the players' email address, unique username, and password.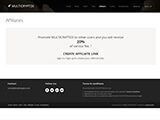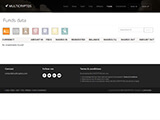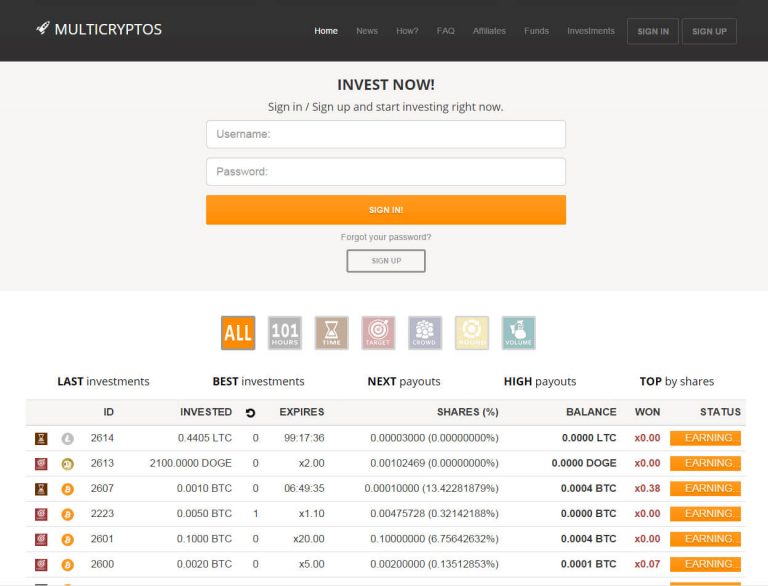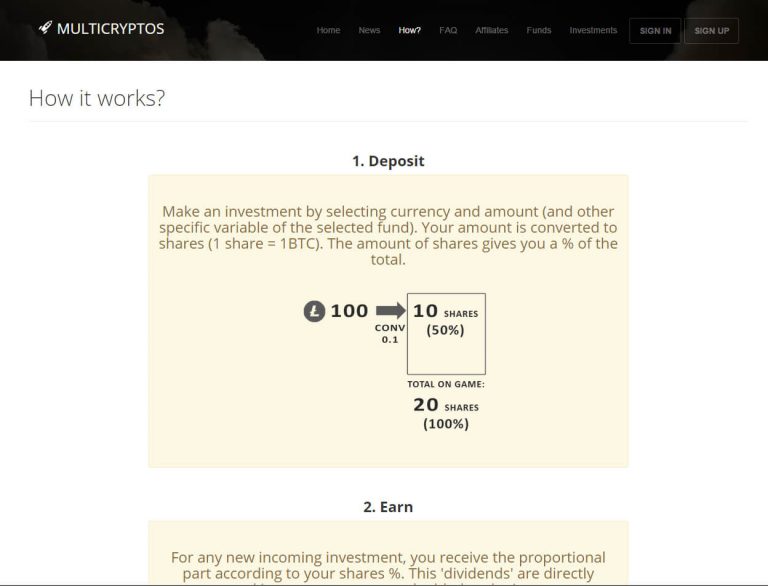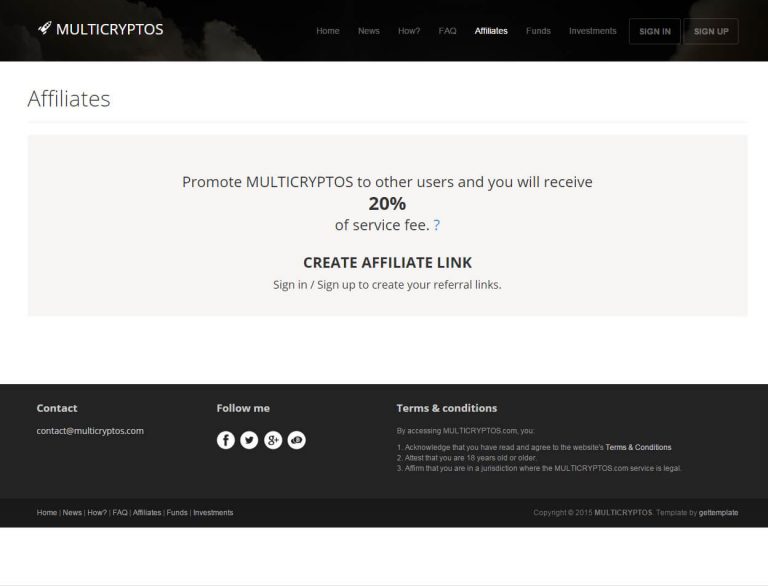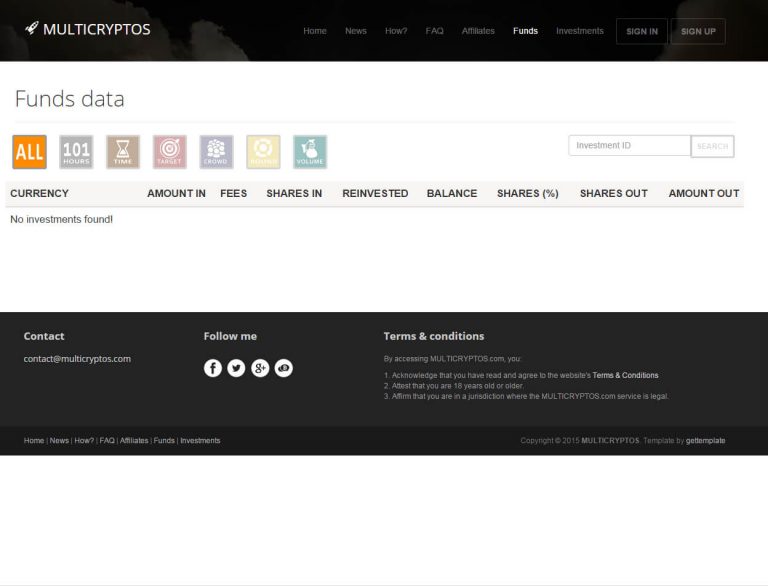 Withdrawal & Deposits
Bettors can expect fluid Bitcoin transactions here on Multicryptos. Unlike other Bitcoin-based gaming websites, players can immediately initiate their deposits upon the start of their game. They no longer need to go to several webpages just to fund their accounts. When it comes to withdrawals, bettors can cashout their investment winnings at any time.
Support
Registered members can contact the support team by sending a ticket through the website's own support system. Clicking on the ticket link redirects to a new page, where investors can send their queries. While having this setup can help the players, it would be much better if a live chat support will be added as an option.
Alternate Gambling Sites