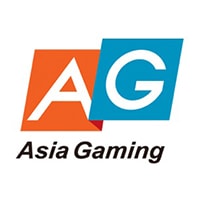 Asia is one the biggest markets in the world of online gaming, so it is not surprising that many companies from the East are coming to their own before they become well-known in the European market. An excellent example of this phenomenon is Asia Gaming.
Launched in 2012, Asia Gaming has made itself a name in the live casino world by offering an excellent gaming platform. Additionally, the company has expanded into becoming a provider of online games that have been developed in HTML5 and Flash, making these products perfect for browser-based play and easy integration into any current casino infrastructure.
Dedication to Excellence
The main factor that makes Asia Gaming a great developer is its drive to excel in the field. The company aims to give its players the best gaming experience by utilizing its crack team of developers to create impressive solutions and innovative games for its clientele.
With certifications from Technical System Testing (TST) and Gaming Laboratory International (GLI), the Asia Gaming products assure its customers of high-quality products.  These are backed by their platform being licensed by First Cagayan Leisure & Resort Corporation.
The company is not resting on its laurels, either.  Asia Gaming is forging onward in its development plans to offer more games and services in the future, with an eye toward leading the industry into the future. Their focus is on out-of-the-box gaming experiences, pushing the boundaries of gameplay and technology.
Delivering Quality Products
With a wide variety of products in its catalog, Asia Gaming has something for every online casino. Its gaming portfolio includes HTML5 and Flash titles that can meet any casino operator's needs. For those in need of live dealer software, Asia Gaming offers its live gaming platform that can handle Baccarat, Sic Bo, and more. Further refinements include a VIP privatization feature to give high rollers the royal treatment and the Intellimode feature which allows for mobile play.
When it comes to games, Asia Gaming is also swiftly catching up. Classic games like Fruit Slot and Jack or Better are part of the company's game library, while newer games are being developed taking advantage of the latest technologies. Excellent examples of this are the 3D-based slot game "The Wealthy Lamb" and their 5×4 slot game "Aerial Warfare."
At the end of 2015, the game developer boasts 49 games in its catalog. The company plans a projected 2016 release of 25 more slots, table, and scratch games.
With its current portfolio, Asia Gaming's products can provide a complete solution for gaming operators who are hoping to target European and Asian players, making it a smart choice for any business.