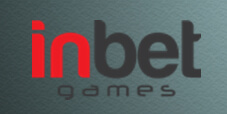 InBet Games is one of the top developers that offer many different gambling products. Whether an operator needs a number of games on his gambling website or a betting machine in a physical building, the company can offer them.
This company is popular for being a partner of many lotto and sportsbook companies. It is also hoped to become a Bitcoin casino software provider soon for Bitcoin casino and betting sites.
Company profile
InBet Games started in 2008. Many of the people who came aboard are experienced staff from other companies. Some of them have more than 15 years of experience in the industry. This company is about giving a unique and flexible approach when it comes to the client's needs. All decisions of the team are quick and practical.
To make sure online players will experience little to no trouble with the online games, InBet Games uses the largest terminal network available within the CIS areas. The company uses more than 200 servers that can handle a large number of people who are playing the online games. It is also a major partner of many sportsbook operators.
Online casino games
InBet Games has a great selection of slot games to choose from. From Lucky Haunter to Phoenix Fruits, you'll find many slots with different themes and bonuses. The company also makes online casino games like poker, bingo, keno, blackjack, and baccarat. All of these games can work in various devices. This includes computers, phones, and tablets.
Operators can adjust the return rate for each of the company's games. Each game can also create a complete report that operators can use to make any adjustments when needed. All of the company's games can help strengthen the brand of an online casino.
Gambling Booth
InBet Games also creates software for brick-and-mortar casinos or gambling buildings. Their booths have bright colors that make them stand out in an area. Most players who walk by the booth will notice the vibrant and bright graphics on the screen.  All money that is given and taken is automatic. There is also check printing feature. The booth is durable and is easy to maintain. This allows operators to place the hardware in areas that have a lot of foot traffic.
Physical operators can expect a number of benefits from using the InBet Games hardware. This includes the option of managing and keeping an eye on its performance online. Operators will also receive a complete report on a certain game performance. This allows managers to change certain things with the terminals to draw in more players.