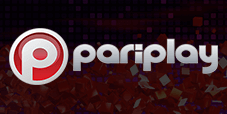 Pariplay is an Isle of Man-based gaming company. It is popular with its scratch card games, instant win games, and bingo games. These games make use of an interesting odds system that is unique from other casino games.
The most important contribution of Pariplay to operators is the FUSION platform. This allows casinos to include almost all of the company's games to an online casino with only one integration process. It also has the potential to be one of Bitcoin gambling market's Bitcoin casino software providers.
Operator-friendly platforms
Games are what makes a casino. Without it, players will have no reason to visit one. In order to include a single game, operators need to go through an integration process that takes a long time. Having to add about 10 or more of them can be costly to many operators.
The FUSION platform gives operators access to more than a hundred different games with just one integration process. The platform does not just have the company's own games. It also contains many of the leading casino software from popular companies. This includes Microgaming, NetEnt, and iSoftBet.
Pariplay also offers its SMTM casino platform. The SMTM gives you more ways to fine tune your entire casino. You can also see different details on its performance to help you make the right decisions. You can also add another platform as well as the company's games and services within a single control point.
Another important benefit of SMTM is its user-friendly controls. This allows your staff to easily understand how to work their way around the platform. Your team can create useful reports from the platform to provide your decision makers with all the info they need. The platform can work with your call center team. This is beneficial for operators who are looking to add phone support to the casinos.
The FUSION and SMTM benefits are what make Pariplay one of the top Bitcoin casino software platforms.
Large selection of games
When it comes to games, Pariplay has a great selection of them available. All of the company's games are in a flash format. This allows players to easily open the games on any computer, phone, or tablet.
While other game makers focus on video slots or poker games, the company focuses on scratch cards, bingo, and lottery games. In fact, all of the company's games use the same odds or formula as the scratch cards games. These include all of the video slots. The scratch cards odds can give traditional games a different type of flavor than other online casino games. This makes the games a unique thing to try. Players can give the games a spin at NetBet.
Brands under PariPlay