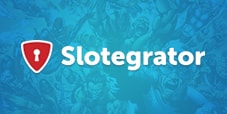 Launched in 2012, Slotegrator has been a solid presence in the industry for four years now. Calling itself a game aggregator, it is so much more than that. It provides everything that a potential online gambling operator may need when they have to start their operations.
The partnerships that Slotegrator has have made it so that it would be easy enough to provide the necessary games and software that all online casinos need to operate.
Game content developers
The core of any great casino is the games that it would be able provide its customers with. Slotegrator makes it simple by having partnerships with some of the best software and game content developers out there. The list includes Endorphina, SoftSwiss, Microgaming, and xPro Gaming. With developers that have created dozens of hits between them, you can be sure that your casino will have an excellent set of offerings for players to amuse themselves with.
For example, one of the more popular slot games out there is Satoshi's Secret slot from Endorphina. Based on the exploits of the Bitcoin world, it combines well-made graphics with interesting game play to deliver a fascinating game experience.
Another example of great software development is the offerings from Ezugi. Most well-known for its liver dealer games, the company presents players with a delightful interactive experience with great-looking models and a smooth interface. With Slotegrator's assistance, an online casino can become a great attraction to potential customers.
Solid backing
Slotegrator does not leave things half-done. Though it can provide great games, it does not stop there. Slotegrator can provide your online casino a solid software platform. Whether you wish for the Casexe flexible setup options or the more traditional SoftSwiss platform, you can be assured that your online casino will be operating properly.
Furthermore, Slotegrator's white label solution delivers everything that you need to start your operations. Need a license? Slotegrator can also smooth things over and get you operating under the umbrella of its own license.
Want to have a full-fledge casino ready down to the website? Let Slotegrator handle it for you, with your own input on the design and how to make it unique from the competition. Moreover, Slotegrator ensures that you keep track of player bankrolls properly, with deposits, withdrawals, and payments properly and securely handled.
When you want to make sure your online casino will perform well, reach out to Slotegrator for the assistance you need.
Brands under Slotegrator