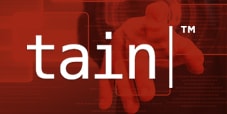 Online casinos need quite a bit of infrastructure to operate. This includes a software platform, games, payment processing and various other components.
Experienced online casino operators can probably handle all the needed requirements, but it can be hard to handle each of them separately. That is why a lot of casino owners contract outside services to help.
One of the better options out there is Tain, with its full suite of online gambling solutions.
Solid background
A company that was started in 1999, Tain has been at the forefront of the online gaming industry. Based out of Malta, it started out by developing its first sportsbook and quickly made a name for itself by delivering good services.
Through the years, Tain has kept up its high level of dedication to its craft by developing some of the best B2B online gambling solutions out there. Its services only became better when the company merged with Betting Promotion.
Launched in 2003, Betting Promotion provides odds. These odds are the bread-and-butter of many a betting site and the companies that provide these odds do a great service to them. These odds are available on betting exchanges and are traded on. Gaining access to this betting sites give a better idea of the chances of winning and losing, which can improve the chances of profiting from the various wagers placed on them and lowering their chances for loss. This has become quite profitable for them and has resulted in millions of euros of profit for Betting Promotion.
In 2013, these two Swedish companies—Tain and Betting promotion—joined forces in offering their products under the Tain umbrella. This ensures that Tain has a complete set of online gaming services that it can offer to any interested online gambling operator.
Excellent services
The full set of services that Tain can offer is very interesting. For example, it offers a white-label solution to online casino setup. This means that Tain will handle all licensing and payment processing aspects of the process. These are the most time-consuming and difficult parts of establishing an online gaming site and with Tain's help, potential owners can focus on running the business.
Then there is the turnkey solution. This allows for operators to take the reins after Tain has set everything up, from website design to licensing. All that a prospective owner has to think about are the choices for the site and they will have a site ready-to-go in less than three months.
Overall, Tain is a great choice for any online casino seeking to break into the business.