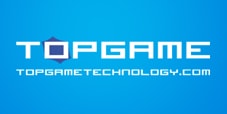 Though one of the newest kids on the block, Top Game proved their ability to fulfill the growing demands for fast-paced online gaming experience. This gaming and entertainment software provider has been established in 2008 in the Republic of Panama and has committed to provide cutting-edge solutions for the ever changing online gaming industry. And positively, this has been absolutely evident in every pore of online gaming platforms they power.
Speaking of a dynamic online gaming world, it is no secret that bitcoins had already been a perfect solution for most of the online betting portals. With its advantageous and convenient features, this digital currency has offered fast, easy, and accommodating transactions to players. Given this, the demand for this industry has been rising real fast, and though Top Game has not yet entered the bitcoin space, there is a possibility that will do this step sooner to provide an innovative way to experience Bitcoin online gambling.
Highlighted Features of Top Game:
Though this gaming software supplier does not offer an Instant Play version, you can assure that its download client can be accessed in the fastest manner available. In addition, US players are allowed to play in any of their powered online casinos and are privileged to enjoy top-quality gaming experience with their high-caliber downloaded platforms. Aside from it being design-wise, you can assure of its user-friendliness as it corporate features such as ability to open multi-tabs in the client, supports multi-language and multi-currency, constant feature upgrades, and other more brilliant features.
Spectrum of Casino Games to Choose From
Since this provider is just new in this industry, they have lesser number of games compared to other gaming giants. However, you guarantee that the games they offer are of high-standard and best quality. Some of their games incorporate the all-time favorite Vegas-style games such as Roulette, Craps, Baccarat, Blackjack, and others. And of course, Slots will never be a problem since they provide multiple arrays for classic slots and multi-lined video slots – all of which include excellent graphics and good bonus rounds. And since this company is growing, you can sure expect for newly released games such as Weed Whacker and Casino Wars.
Certifications and Regulations
Top Game highly affirms of being a responsible software provider. With this, you can assure that this company adheres with industry regulation, which made all of their games, software engines, and even random number generators are regularly tested and certified by third party firms. They have their hardware located at Curacao, on the Netherlands Antilles in addition to the fact that they are TST certified and PCI Compliant.
Being a newbie in the industry does not stop this provider from getting industry awards. In 2008, they have won the 'Best Software' award given by a casino listing website and one of the gaming platforms they power has been awarded as the 'Best New Casino.'
Top Game, though new, sure provides its worth with all of these aforementioned features and more. Hence, if it had entered the domain of Bitcoin gambling in the future, greener pastures for bitcoin players will certainly be unveiled.