Best Bitcoin Casinos
#1
Bovada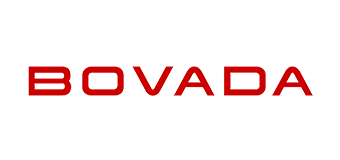 #2
mBit Casino

#3
BitcoinCasino.us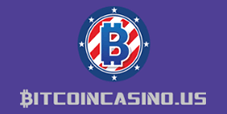 See more
Baccarat Strategy
'Follow the Shoe'
This Baccarat Strategy is the most familiar among casino players. 'Follow the Shoe' is a simple betting strategy that works by placing a wager on the hand that won previously. The very gist of this strategy is to catch a winning streak when it strikes. Winning hands usually come in clumps; hence, there is definitely a possibility for a hand to get consecutive winnings. Since this is less aggressive, it is perfect for those who have smaller bankrolls.
'Know the Odds'
There are three positions in this card game, Player's, Banker's and 'Tie'. Knowing the odds of these positions will give you a hand in catching the best option to put your wager on. The banker's hand offers 45.84% probability of winning and the house edge is just 1.06%. The player's hand gives 44.61% winning odds with 1.23% house edge. And lastly, the 'Tie' is divided into two categories: '8 is to 1' offers 9.45% odds of winning with 14.12% house edge. On the other hand, '9 is to 1' tie offers the same odds but has lower house edge with 4.57%.
'Money Management Systems' like Martingale, Paroli, D'Alembert, and others can also be considered good Baccarat Strategies. These strategies are not about ensuring you of getting a winning hand but it is more of giving you a smart way to wager your money in this game properly. Here are the other systems used by players to improve their Baccarat games.
'Bet-Case Scenario'
This Baccarat Strategy works in this manner. In your first round, bet only 1 unit. If you get lucky, you will have two units in total. Add 1 unit to it to make it three and wager these on your second round. If you then again win, you now have 6 units with you. Keep the 4 units and wager the two units in your next round. Just repeat the process as you play. Take note that if you lose a hand, repeat step 1.
'1-3-2-6 Winning Strategy'
The main highlight of this Baccarat Strategy is the fact that you can get a potential win of 10 units while risking not more than 2 units. This is how it works. Put one unit wager on your favored hand. If you win, make your next bet three units. If you still win, bet 2 units on the next round. And if luck is indeed in your favor and you win again, wager 6 units in the fourth hand. By following the 1-3-2-6 winning pattern, if you win in the fourth round, you earn 12 units and 10 units of this sum is your profit.
Though there is no really a sure fire strategy to assure a win in Baccarat, these Baccarat strategies can give you a hand in improving your odds in winning. It is given that you cannot control luck, but you have all the control on how you will play this card game.