Breakout Gaming launched a new affiliate program aptly called Breakout Affiliates. The Breakout Gaming affiliate program uses Income Access' affiliate management software. Breakout Affiliates offers competitive compensation rates for anyone who wants to join the program.
The Income Access software offers affiliates with a number of benefits. This includes 'true lifetime revenue' for affiliates who are regularly active. Affiliates will experience a 'no minimum delivery requirements' with the program. The most important benefit of the program is the option of receiving the payment in fiat or cryptocurrency. There will be no negative rollovers as well.
Breakout Gaming affiliate program
The affiliate management software from Income Access is not just any kind of software. The software won the EGR B2B award for Best Affiliate Software for four years straight. Many different companies and casinos were successful with their affiliate program because of Income Access' software.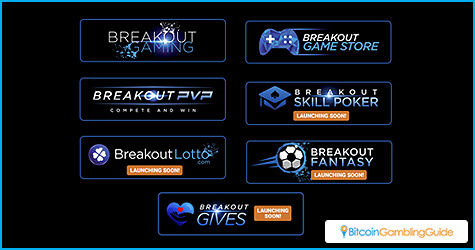 Julia Wild, Breakout Gaming's director of marketing, said:
"This is an exciting time for the company after the successful launch of our innovative gambling and gaming service. Affiliates will realize the potential of our service, which reaches out across gaming and gambling markets. Partnering with a company of Income Access' standing is a statement that we enter the market with confidence and ambition."
Breakout Gaming is gaming group that offers various gambling activities and digital games through the online store. Breakout Gaming has a good selection of casino slots and table card games. The company also offers sports betting odds for various sporting events as well as eSports and fantasy sports matches. The Breakout Game Store is also full of the latest modern and popular games. Each one comes from renowned Triple AAA and indie developers.
Breakout Gaming also has a financial betting site that allows anyone to bet on the value of currencies or assets. In 2016, Breakout Gaming launched new products and will continue to launch more this year.
Breakout Affiliates' compensation rates
Breakout Affiliates offer compensation rates that depend on the product affiliate referrals have spent money on. Below are just a few of the compensation percentages: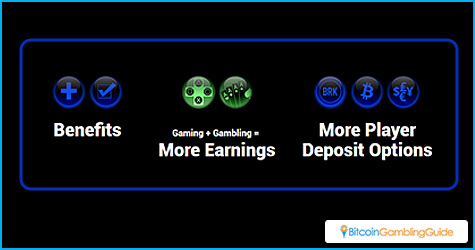 Casino and Poker site
The commission rate of an affiliate depends on the number of referrals who made their first deposit in the casino or poker sites. Affiliates should aim to invite at least 21 depositing players to earn the highest commission rate.
| | |
| --- | --- |
| Depositing Players | Commission rate |
| 0 | 25% |
| 1 – 5 | 27% |
| 6 – 20 | 30% |
| 21 or more | 35% |
Sports Book
The Breakoutcoin and Bitcoin sports betting site also has the same way of determining the commission rate of an affiliate as the casino and poker site. The more successful referrals an affiliate has, the higher his commission rate will be. This time, however, at least 11 depositing players are only needed to qualify for the 30-percent commission rate.
| | |
| --- | --- |
| Number of depositing players | Commission rate                                   |
| 0 | 20% |
| 1 – 10 | 25% |
| 11 or more | 30% |
Financial betting
The financial betting site's compensation rates depend on the total revenue an affiliate can earn with his referrals. Even if an affiliate has only one or two referrals, he can still get a high percentage cut if his referrals spend a certain amount within a month.
| | |
| --- | --- |
| Monthly Net-Revenue Scale | Commission rate |
| $10,000 or less | 20% |
| $10,001 – $20,000 | 25% |
| $20,001 or more | 30% |
Breakout Affiliates also covers the other products from Breakout Gaming. The eSports site called BreakoutPVP registers up to 33-percent monthly player revenues that pay at least $5,001. The Fantasy Sports site, which will be called Breakout Fantasy and will be released soon, will give up to 30-percent commission to affiliates.