When using Bitcoin for online gambling, there are always some risks to take into account. Don't be mistaken in thinking any of these concerns are a deal breaker, as they can all be easily circumvented. The same risks apply when using traditional payment methods at an online casino as well.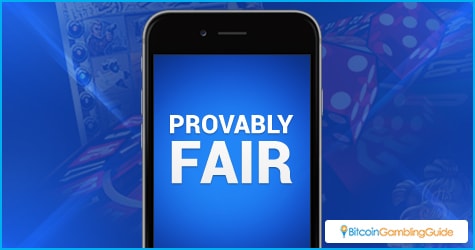 Gambling is not without risks
There are two main online threats to look out for when gambling online. It does not matter whether one uses fiat currency or Bitcoin, ensuring funds is deposited to the right account is paramount. When using a bank or PayPal transfer, misspent funds can be recovered with relative ease. However, when sending funds with Bitcoin, making sure the deposit address is correct should always be the top priority. This is one of the basic steps to take when gambling online with Bitcoin.
One other major concern is choosing a gambling platform that can be trusted. There are plenty of gambling websites to be found all over the world, and most of them have a solid reputation. However, there is always a small chance one particular platform may not be completely honest with its users.
The best course of action to take in this regard is to look up any reviews of that particular casino. If there have been user complaints in the past, avoiding that platform altogether would be the best. The same applies when using traditional deposit methods, though, as money can bring out the worst in people sometimes.
Provably fair is a term that is becoming synonymous with Bitcoin gambling these days. The majority of casinos let users verify the outcome of every single game, ensuring no tampering has taken place. Even if a platform were not to offer such a feature, that does not necessarily mean they can't be trusted, though. Look online for some reviews, and see what others have to say.
Depending on where one lives, using Bitcoin for gambling purposes may be subject to legislation and regulation. If push would come to shove, it is not unlikely Bitcoin gambling could be forbidden by law. For now, there is no indication this will happen anytime soon, though. Additional regulation may require Bitcoin casinos to obtain online gaming licenses in the future, and they may end up no longer offering services in a particular region.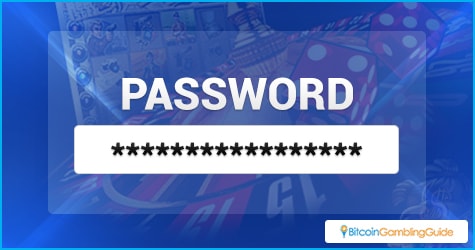 What else to look out for?
Other common precautions—both for Bitcoin and traditional gambling—include using strong and unique passwords for every account. If a particular platform were to be hacked, users do not want their account info to be used across other platform. Using the same password for multiple platforms is one of the worst security practices today. Be responsible and come up with unique strings of text for passwords.
It is also advised to use two-factor authentication on your gambling accounts. Having additional security is never a bad thing, considering 2FA is supported by virtually every platform in the gambling industry. This is particularly useful for Bitcoin gambling platforms, as account security matters even more when dealing with non-refundable currency.
Last but not least, keeping the computer or mobile device safe at all costs is of the utmost priority as well. This does include ensuring antivirus and firewall software is up-to-date at any given time. These precautions apply to much more than just gambling, though, but it is particularly important when dealing with gambling platforms.
In the end, Bitcoin gambling does not pose any significant risk over more traditional means. If users keep their head in the game and treat their money with the proper respect, there is nothing that can go wrong by definition. Always do your own research, and do not be afraid to look or ask for help.