Ethereum has taken the cryptocurrency world by storm. In development for a couple of years, the smart contract-focused network has quickly become second only to Bitcoin when it comes to value. The network's token, Ether, is already worth more than Litecoin, which was the previous closes competitor to Bitcoin. Admittedly, it is still only in double digits, but it can be hard to compete with Bitcoin.
One of the ways that Ether can catch up is by being more widely adapted by the mainstream. An effective method that Bitcoin used was by being useful to online gamblers. When people use a currency to gamble, they often encourage others to also do it. Additionally, this increases the demand for a cryptocurrency as more people need it to make wagers. This is why it is an encouraging sight to see Ethereum gambling makes a presence online.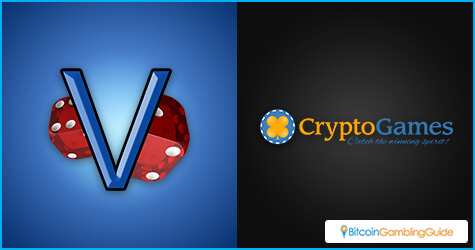 Gambling sites accepting ether
Ether adoption in the online gambling world is available in two areas. First, there are the major Bitcoin casino and sportsbooks. These sites get the largest amount of traffic and can expose people to Ethereum more. For example, Crypto-Games.net is a small multi-game site that features dice, slots, blackjack, and lotto. The limited game selection is balanced by the games being provably fair. As for sportsbooks, DirectBet started to accept Ether this year. With a large audience, it is an ideal way to spread Ethereum awareness.
Secondly, Ethereum has become quite popular among single-game sites. Cryptocurrencies have allowed the spread of gambling sites that only offer one game and there are hundreds of sites dedicated to particular cryptocurrencies. Ethereum is no exception.
Online lotteries particularly like EtherPot and Last Is Me are two examples of Ethereum-using lotteries. Dice sites are also quite popular and often attract a lot of transactions. vDice.io is similar to SatoshiDice, and it has managed to make a solid name for itself in the online gambling world.
New markets for Ethereum gambling
Besides the usual suspects, Ether has managed to become adopted in newer gambling markets. For example, Ethereum-powered eSports platform FirstBlood recently exploded into the market with a crowd sale.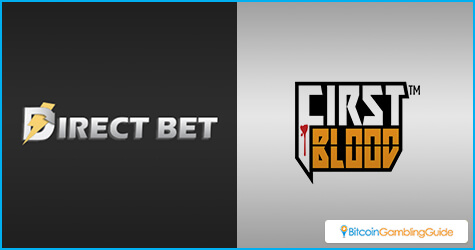 The FirstBlood platform works by providing eSports fans an environment where they can compete and be rewarded for their skills beyond the usual tournament format. FirstBlood allows for competitive matches to be watched globally via streaming, with wagers placed on such matches. Additionally, it allows players to host tournaments with people free to be on the results.
Prediction markets are a field where Ethereum has managed to break into also. The development teams behind Augur and Gnosis have announced that they will be opening their doors soon, giving bettors a chance to wager on future events with Ether tokens.
With all of these developments, it is obvious that Ethereum has a solid future in the online gambling market.