A skill-based Bitcoin gambling site made a surprising exit from the Bitcoin ecosystem a few days back, citing several reasons that had forced it to switch route on the gaming scene.
Pegged as a gaming site filled with strategy and classic card, dice, and board games, Gambit, which was launched in 2013, no longer accepts Bitcoin deposits or any of such kind after it was rebranded as a fun-only gaming platform.
According to its official blog:
"It has become clear that the majority of users on Gambit come to play for fun. Even if they do wager with Bitcoin, it's in such small quantities that it is no different than playing for fun. Due to this realization and the above reasons, we think that a major shift in the site towards rewards, badges, seasons, and bragging is a much more compelling and enjoyable user experience overall."
Unlike the gambling-inspired websites like the Bitcoin casinos and sportsbooks, Gambit only has a small base of active players who regularly wager BTC on its array of games. This is further highlighted by the fact that only eight players commented on the announcement revealed on the said blog.
Apart from the small Bitcoin ecosystem still not viable for betting on skill games, the other reasons include the high maintenance costs to provide and ensure the games' full legality in all US states, the difficulty in guaranteeing a secure environment free of any kind of cheating, and the challenging task to operate a skill-based Bitcoin betting site on the market.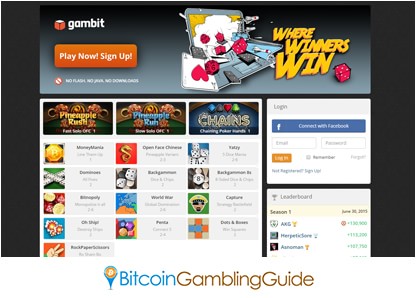 US-dollar deposits dropped too
With its decision to part ways with Bitcoin, Gambit also cleared that it will not be accepting USD deposits, stating:
"Gambit will no longer offer our users the ability to deposit dollars and bitcoins, and will be removing the options of betting with dollars and bitcoins as well."
This only made the situation more surprising since it only began supporting USD on its platform roughly two weeks before its announcement to cease its betting operations. The addition of the ability to process USD deposits by converting the BTC to the said fiat currency hinted what could be a step forward for the website.
Removal of house edge may have been a hint
Along with Gambit's support for dollar betting was the implementation of a zero house edge. This meant that players could win the full payout since the site would not be deducting fees from each win.
When this feature was publicized, more gambling players became interested in the site and even lauded its move to provide a truly rewarding environment for the Bitcoin gambling players.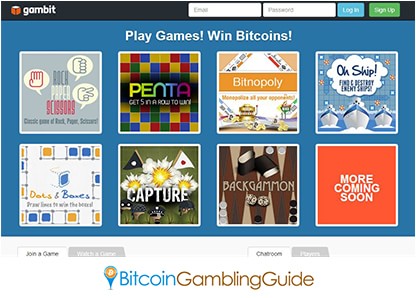 Some of the popular skill games it offered during its early stages where Bitnopoly, Oh Ship!, Rock Paper Scissors, and Capture to name a few. These games can still be played today, but these do not require either BTC or USD deposits. Instead, online gamers must use the Gambit chips to run the games.
The gaming website, however, said it will launch a full-scale marketing campaign to bring its online games to a broader audience for free.