A new Bitcoin casino rises, and it promises a fresh, exciting, and adventure-packed ride that offers various ways to play and win more coins.
With GambleMyBits nearing its completion, this Bitcoin casino is set to impress the online betting community with the new code never seen before on the Bitcoin gambling market.
Other than providing players with an online gambling experience highlighted by complete anonymity and secure access, this new betting venue built its foundation on reputation, dispelling any notion that it is a scheme. GambleMyBits' vision is to become the ideal hub for Bitcoin gamblers created by bettors themselves.
Security at the helm
This Bitcoin casino is the product of script writer Kyle Inkman's commitment to promoting online gambling entertainment without risking privacy and security.
In fact, it is poised to join the ranks of established names that offer complete privacy to their members. It is launching with Tor compatibility, custom two-factor authentication, and provably fair transparency for the security of the players and the authenticity of the games.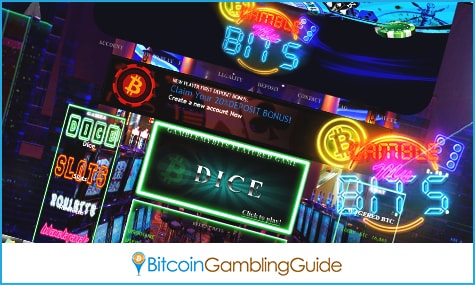 Likewise, no cookies will be needed, but players are still guaranteed of stunning 3D graphics paired with instant deposits and withdrawals.
Paying large attention to security, GambleMyBits guarantees its players that their user data and location will not be stored, promoting the idea that bettors should feel comfortable knowing they are able to have fun in a safe, protected environment.
This is further enhanced by the maximum protection used on its privately owned server that is whitelist IP protected, SSH disabled, and physically coded at the terminal secure.
Attack-proof code in use
With the special code under the hood, this Bitcoin casino already demonstrated its resistance against attacks.
During infancy development stages, GambleMyBits successfully defended against a brute force SSH attack with over 38,000 attempts over a three-day period.
Inkman, who was confident with the code's abilities to protect the server, was impressed with how little success the hack attempt had.
"I could have stopped them quicker but I was monitoring to see if they could make progress during their attack."
New Bitcoin casino GambleMyBits, which was partially funded in its early developing stages from the communities at BTCPOP and BTCJAM, is based in Canada with Inkman already in partnership with Michael and David of Bitcoin investment firm DeSantis Johnson Venture Capital.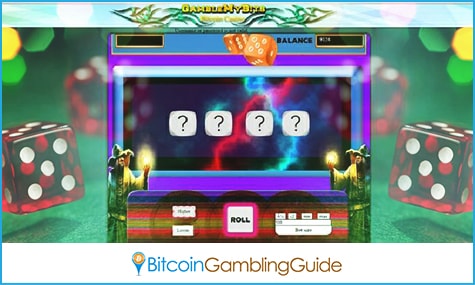 Balanced Bitcoin gambling experience
As straightforward as its name, this Bitcoin casino caters to worldwide players who are eager to wager bitcoins on a variety of games hosted on its platform.
Bitcoin dice, slots, roulette, and blackjack are the games initially listed in its library. Since this online casino uses proprietary solutions for its games, bettors can expect unique and refreshing games that still provide the same level of excitement and rewards.
Moreover, new players on GambleMyBits are entitled to receive a 20-percent first deposit bonus upon signing up for an account.
With promising Bitcoin games coupled with intense security and privacy measures, this Bitcoin casino is all set to make a name for itself in the thriving niche of cryptocurrency betting.