Leading land-based casino network Princess Star has recently joined the Bitcoin online gambling community with the same high-quality entertainment. Having established 36 casinos in Europe, Asia, Africa, and South America, Princess Casinos decided to team up with SoftSwiss to deliver a high-end online venue to cater to the growing market of Bitcoin gambling.
Speaking with its project director, Mustafa Yilmaz, we will learn about the ideas and inspirations that fueled this yet another innovative milestone in the Bitcoin industry.
What is the inspiration behind your online brand?
40 years of land-based operation experience and worldwide chain of 5 Stars casinos and hotels. We provide the same level of credibility and entertainment as in our land-based casinos.
How long did it take you to launch your brand?
Ever since SoftSwiss introduced to us the idea in spring 2014, we were already keeping an eye on Bitcoin. Our online brand was then launched at the end of August in 2014. Though we were ready to launch in June for the World Soccer Championship, we decided not to hurry and polish it further.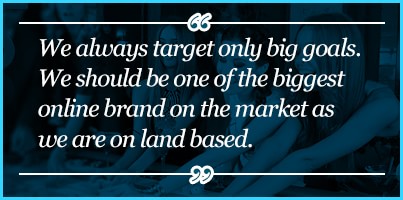 What made you decide to integrate Bitcoin in your brand?
We strongly believe that this business is the future of gambling; and since Princess Group was always a pioneer in its field; we opened casinos in regions like in Belarus or Belize and developed newest games that weren't popular at first but entailed others to follow, we'd like to continue pushing for other innovations, like what we did with EGT before. Now, we're exploring Bitcoin with SoftSwiss.
What are the differences between your land-based casinos and online brand?
The idea is to have no difference. We provide 5 Stars services and our customers know that, so we are going to do the same with our online brand. Our land-based customers can play online and new ones can visit any of our land-based casinos, which make us the most reachable gambling brand anywhere.
Can you tell me more about Princess and its unique content for Bitcoin as casino technology?
As I said, we will provide the same quality of entertainment for our online brand. So, our goal is to have the same games as our land-based casinos. We started with Amatic, Casino Technology, and games from SoftSwiss. We'll soon add more famous game providers and some of the deals will be exclusive.
What can you say about gambling laws and cryptocurrency legality and regulation? 
I can't say much, but we see that regulators are changing their terms and conditions .In our opinion, this technology is much more honest and clear as fiat money.
Do you think Bitcoin will be more stable in the future?
Bitcoin is already stable, but the exchange rate is not. It's because the market is still new and in its growing process. But you should look at the transaction amount on Blockchain and it will be clear that it is a constantly growing brand.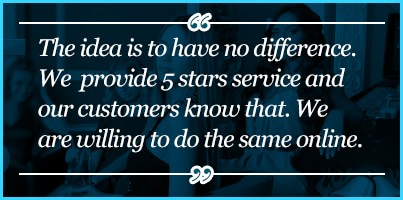 What characteristics of your brand do you consider revolutionary?
We have a lot of facilities to offer like hotels, resorts, and casinos. We also host tournaments in our casino and betting sections where the winners will be awarded with many complimentary opportunities.  For VIP players, we will even offer our private jet for a more comfortable transportation. So, we have a lot of new features and possibilities that even big online brands don't have. In our company with more than 15 000 employees, we know how to make our customers happy ;-).
What has been the most surprising challenge in your project?
We have invested a lot in the gaming business and were not really looking online. But after entering this market, we learned that online business can be very interesting with lots of possibilities.
Where do you see your brand in two years?
We should be one of the biggest online brands in the market as we are land-based.
Can you tell us a bit about your long-term plans regarding your brand?
Our brand is 40 years old and we will make it even stronger. We'll open casinos in different countries and we'll integrate our online brand into these countries as well. We'll open a casino in Mexico soon and we'll be able to use our domestic license to operate there.
What advice can you give other similar brands that are just starting out?
Take online business seriously.
How secure is your casino/platform?
SoftSwiss is our software provider and we all know that this solution is 100% secure.
Will you accept US players?
We don't want to have any problems with the US government and don't want to harm our reputation.
Anything else you may want to tell everyone about Princess Star Casino? 
We are a worldwide chain in the gaming business with investments in five continents and over 22 countries. We have hotels and casinos from all over the world. Thus, we know how to provide high-quality entertainment in this industry the right way. This is what makes us different from other online brands.