A MasterCard executive slammed Bitcoin in 2014 for being unreliable. Several months after, this multinational financial services giant appears to have found its answer to the Bitcoin protocol through its centralized 'P2P' payment system.
Marketed to be more attractive than Bitcoin in many aspects, the recently announced person-to-person debit card-based remittance system, dubbed as MasterCard Send, promises to make transactions faster and safer with its near-instant speeds.
It is still in the early stages and is set to function in the US only, but this system may soon be introduced to global users and expose the banked and unbanked individuals to the newest MasterCard offering.
With its setup highly similar to Bitcoin, it is rather inevitable to view this move as MasterCard's way to ride on the innovation the Bitcoin protocol brought to the table.
However, there are striking differences that still put Bitcoin in its own league. For instance, MasterCard Send functions in a centralized environment, uses personal details, and may impose bank-based payment schemes like chargebacks.
These features, therefore, put this remittance system on the same level with Paypal and other similar payment service providers.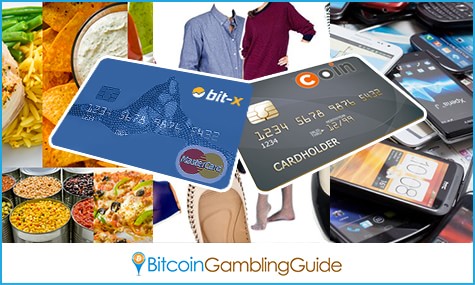 MasterCard plays role in promoting Bitcoin usage
Despite its launch of MasterCard Send, this company has been active lately in lending its services that empower the presence of Bitcoin on the commercial scene.
The most notable are the MasterCard-powered Bitcoin cards like the CoinCard and the NanoCard. However, these two function differently from each other, with the NanoCard possessing key features that make it the true cryptocurrency debit card on the market today.
Danish Bitcoin exchange CCEDK, together with Bit-X, offers the public to experience secure, instant Bitcoin-to-fiat exchange upon using its Bitcoin debit NanoCard MasterCard. As compared to other Bitcoin cards, including CoinCard, the NanoCard does not require its users to load it with Bitcoin balance or to pay its bills with the digital currency.
Instead, it works like a normal debit card, except that each transaction gets the funds directly from the CCEDK exchange balance of the user, thereby limiting risks caused by Bitcoin volatility.
Regardless of the difference of these Bitcoin credit and debit cards, the fact remains that MasterCard is the technology behind these innovations that clearly contribute to the global adoption of Bitcoin.
Likewise, these cards will be accepted in Bitcoin exchanges, especially with the availability of the CEX.io credit card option for buying the digital currency.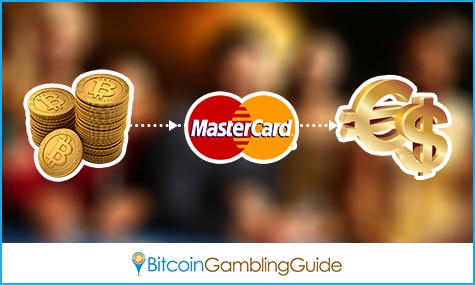 Real-money gambling opens to Bitcoin players
Fiat-operated casinos, sportsbooks, and other gambling sites have indirectly become the newest betting spots for Bitcoin casino enthusiasts, and this is due to the existence of the Bitcoin credit and debit cards.
As such, MasterCard is instrumental in the expansion of the online gambling industry for the bitcoiners. Not only can they wager their digital coins in casinos like BTC-Casino.io or poker rooms like Betcoin Poker, but they can also explore their winning opportunities in the online gambling venues fully supported by fiat currencies only.
With the assistance of MasterCard, more Bitcoin players can broaden their options when it comes to securing top-notch entertainment through gambling. Moreover, cryptocurrency adopters can fully maximize their purchasing capabilities, knowing that the technology provided by Bitcoin companies and MasterCard will make transactions more convenient in today's setting.